Product: Gardman Water Gel Tub
Best Place to buy: www.amazon.co.uk
Product Dimensions: 12 x 12x 10cm
Shipping Weight: 0.885kg
My score: 9/10
Anybody who has a container garden will know how frequent it needs watering, as they do tend to dry out quickly, especially in hot weather. Every summer it is the same routine, you get up, the sun is shining in the deep blue sky, and your container plants are starting to get thirsty. So you have to fill a watering can or to use a hose to water plants to prevent them from wilting in the midday sun. If you are doing this every day throughout the summer months, then this would become very laborious.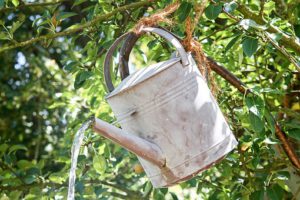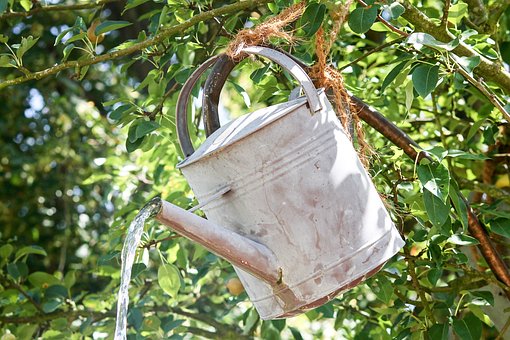 What if there was a way in which watering can be reduced, where your plants will not suffer or wilt. There is an answer to your prayers and it is this water retaining gel from Gardman.
A product when added to compost, will make it more moisture retentive and therefore require less watering. You will not need to lug those heavy watering cans to the top of the container, at such frequent intervals.
WHAT IS WATER RETAILING GEL?
Water retaining gel is specially designed granules that swells up to 4 times their original size when exposed to moisture, and therefore act as a water reservoir for your container plants. This will make watering more manageable, so there will not be any frantic need for watering. By using this water retaining gel it will reduce the number of times pots, window boxes or hanging baskets need to be watered, thus saving time and water requirements.



Please note, the addition of water retaining gel does not replace frequent checking of the containers, as the water required is so dependent on the plants within the container, and its level of maturity (more mature plants have higher water demands). Check in hot, dry weather when the plant is actively growing to ensure that each container has the right level of water.
WHERE DO I USE WATER RETAINING GEL?
• Hanging baskets– When you are making your growing media for your hanging baskets, you need to mix the water retaining gel, with the multipurpose compost, at the recommended dosage written on the package. Hanging baskets can be difficult to water as they have little compost in, and are prone to dry out quickly as they are high up and expose more to the hot sun and drying winds. By adding this water retaining gel will reduce the watering stress the plants are exposed too thus producing a healthier plant.
• Containers, pots and window boxes- Normally have plants crowned into a small place. These plants tend to be quick growing annuals and therefore would appreciate a constant water supply. This is where this water retaining gel comes into play. Do not use if you are using drought-tolerant plants or succulents, as this will not achieve much. Add the granules along with your compost before planting or when you are re-housing an already existing plant.
HOW TO USE THE WATER RETAINING GEL?
The water retaining gel will swell up to 4 times its original volume when wet. Be careful not to add any more than necessary, as recommended by the instructions on the packaging.  This is normally 1 teaspoon per container, use more if the container is larger, use less if it is a small container. Do not add too much as this will cause the growing media to swell up too much, pushing the plants up and out of the container.
Some products have added feed mixed in with them (this does not), whilst other multipurpose compost has water retaining agents already mixed in. So keep your eyes peeled and make sure you are not adding water retaining gel twice.
Do not store the product in a hot, wet or sunny place, as this will cause the product to degrade.
With any garden chemical product, make sure that you wash your hands thoroughly after use, to avoid any contamination.
HOW TO DISPOSE OF USED WATER RETAINING GEL?
Water retaining gel does break down over time, but it does take years, some claiming up to 5 years. So at the end of the growing season and you are preparing to dispose of the spent compost, with the added water retaining gel, can be safely done so in a compost heap.
The container compost and water retaining gel can also be used as a mulch in the garden or dug in as a soil improver. This is provided that the compost/water retaining gel mixture is pest and disease free. If not, dispose of the spent compost at your local household waste recycling facility.
If you are using the water retaining gel and compost as a mulch, then it will look weird, as a clear gel would sit on top of the soil. This is especially true if it has been raining.
PROS
• Reduces watering up to 4 times.
• Comes in a big tube and so will last a long time.
• Less risk of plants being water deprived. This will result in healthier, more productive plants, with more blooms and fruits.
• Releases water to plants when required and not before.
• Suitable for pots, containers and hanging baskets.
• Can be used for edible and non-edible plants.
CONS
• It is not very cheap, although it will last you a number of growing seasons.
• It needs to be stored in the right conditions of cool, dry and dark place. Otherwise, you will lose the product and waste your money.
WHY SHOULD I BUY GARDMAN WATER RETAINING GEL?
I have used the exact product in my container garden at home, and have had good success. The blooms look better and are more long-lasting. I also did not need to water as much. If you check your containers regularly and water when necessary, then this water retaining gel will save in times you need to water.
This will, more importantly, will save you a heartache of losing valuable plants. This is why I would recommend Gardman water retaining gel, where you can buy it here.
If you have any questions you wish to raise or comments that you are dying to make, please do so in the comment box below.
Spend more time in your container garden enjoying it, instead of watering it.
Thank you.