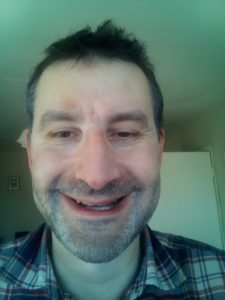 Welcome to my site fellow gardeners and those new to gardening where I hope you will learn how to be a better container gardener.
WHY GARDENING AND WHY CONTAINERS IN PARTICULAR
Throughout my life from childhood to adulthood, plants have always fascinated me, from growing vegetables and fruits to shrubs and flowers of many kinds. Gardening has brought to me so much pleasure and I hope you will catch the gardening bug too!
I have worked as a gardener for a number of years and have picked up skills and knowledge which I hope to pass to you.
I have always grown in containers with much success and failure from fruit bushes, vegetable crops, shrubs, bulbs, and flowers. You name it and I have done it!
Growing in container allow those who have no or limited spaces to grow edible and non-edible plants, so that you can turn an empty space into your own oasis.
CONTAINER GARDENING IS THE SAME BUT DIFFERENT
If you possess gardening skills, then gardening in containers is similar to growing in the ground, but different as new skills and methods will need to be acquired. I will give you those skills and knowledge, no matter if you are a total beginner or more confident in your gardening skills. This website will help you.
Let us grow together!
THE GOAL OF  THIS SITE
To become an efficient gardener in containers, to become more confident in container selections, what soil/compost to use, what feeds and feeding regimes to use, watering methods, plants and plants selection, and general container maintenance.
Let us take your failures and turn them into success.
If you ever need a hand or have any questions, feel free to leave them below and I will be more than happy to help you out.
All the best,

Antonio
Growing Plants in Containers