Name of Product: Miracle-Gro Performance Organics All- Purpose Plant Nutrition Granules.
The Best Place to Buy: www.amazon.co.uk
Product Dimensions: 9.6cm x 17.8cm x 24.7 cm.
Shipping Weight: 2.1kg
In this article, we will be reviewing a new product that has come onto the market and this is Miracle-Gro Performance Organics All-Purpose fertilizer. Here in the UK, you know the gardening season is in full swing when Miracle-Gro starts advertising their new products.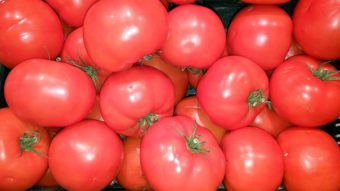 If you have been following my website for a while, then you know why plant fertilizers are important. Just as much as we require food to get our energy and nutrients, then plants also need food and nutrients to sustain them. I have reviewed slow-release fertilizers, liquid fertilizers, Q4 granular fertilizer, manures, Growmore and fish, blood and bone.
They all have their uses in the garden but when a new product comes onto the market then you have the urge to try them out. That is what I did and I got some to see if it lives up to the promise.
 WHY IS IT DIFFERENT FROM OTHER GRANULAR FERTILIZERS?
What makes this product different is that unlike many other fertilisers on the market, it does not have products made from animal products. This product I repeat contains no animal waste at all, which is such a novel idea for gardeners. When I started gardening many moons ago, we often used what products we could get our hands-on. We did not think about what was the source of our fertilisers.
Things have changed and as more of us are taking up a vegan lifestyle, then it comes as no surprise that this should apply to our gardens. Vegans do not want a garden that grows based on the waste of animals, no matter it is from the animal faeces or the bones themselves. They have the right to do so.
This is why the people at Miracle-Gro has come up with the Performance Organics range, I will be reviewing other products in the range in future articles, but in this article, I will be reviewing the All-purpose Fertilizer. I hope to update this article later on in the year after the growing season has finished, where I will reach a final decision. In this article, I will give my initial thoughts about the product.
WHAT IS MIRACLE-GRO ALL-PURPOSE GRANULAR PLANT FOOD?
One of the claims that Miracle-Gro tends to make is that their products will double the size of your plants, especially so if you do not feed them. This claim is true, but then yet again any plant that is fed regularly and watered will grow bigger than those who are not. This is a granular food that will feed your plants with the required main macronutrients of nitrogen, phosphorous and potassium and some trace elements.
Performance Organics is a new range of 100% naturally based products that are also 100% organic. The product is made from plant-based materials and therefore suitable for those who do not want to use animal-based products within their garden. It is claimed to do this in 7 days, which is indeed a bold claim, but we will need to investigate if it is true. Once fed the plants are sustained for 3 months, which is an impressive amount of time.
The product has 8% nitrogen, 5% phosphorus pentoxide and 5% potassium oxide. What must be recalled is figures often quoted by manufacturers are a mixture of nitrates, phosphates, and potassium salts that are not truly representative of the true NPK ratio. You have to look beyond the stated figures. The NPK ratio actually converts to 8: 2.18: 4.15.



This is ideal for the development of shoots, green leaves and flowers but not much so in the terms of root development. It is an adaption of the traditional Miracle-Gro granular feed and so should have similar results.
DOES NOT HARM THE LOVED ONES
The product is also pet, child and bee-friendly in that once applied the product will not harm your child, your dog or cat or the friendly bees whose you fruit harvest is so much dependent on. The only thing they recommend is the treating area is kept clear whilst the product is applied. This is a product that will benefit the garden, but be gentle as a lamb at the same time.
The packaging that the product comes in is also environmentally friendly, as it is made out of cardboard and so can be composted or recycled.
In summary, it is a granular plant food that can be safely used indoors or outdoors, is plant-based and should supply enough food for 3 months. They say it can be feed plants for 3 months but they recommend that you apply for 6 weeks. It depends on how hungry your plants are.
WHAT ARE THE APPLICATION RATES?
As a guide, one handful equates to 25 grams of this product.
When sowing directly in soil, apply 25 grams per square metre.
If you are growing fruits and vegetables, 75 to 100 grams per square metre.
For hungry and demanding veg, such as courgette and potatoes, apply 100 to 125 gram per square metre.
For roses and shrubs, use 25 to 50 gram, per plant.
For containers that are less than 10 litres in size, apply 5 grams per litre.
For containers larger than 10 litres, apply 3 gram per litre.
HOW TO USE?
It is quite easy to use this product.
Use the above application rate and then lightly fork the granules around your plant.
After application give your plants a good drink of water.
PROS
It is an environmentally friendly product
It will give the plant the right amount of nitrogen and potassium that they need but not enough phosphorus so the plant roots develop. This can be helped by regular application.
The product should cover around 40 square metres of growing area, 200 litres of potting compost, 20 rose and shrub, or 10 square metres of vegetable growing space.
Pet, child and bee-friendly. There is no need to worry if they play near the area after application.
CONS
Price can be seen as expensive, especially compared to other products.
It is a new product and so has not had enough time to be tested, Trails are not the same as actual use in the garden.
IS THIS FEED AS GOOD AS THE OTHERS?
That is the 64 million dollar question, as we simply do not know, but with my trails this year, we will soon find out.
Based on my research, it looks promising, but not any more promising than other fertilizer that I have reviewed. It most certainly will not be worse than any other fertilizer, but it will certainly help your plant to grow healthier and be more productive.
If you have used miracle grow products in the past, I think you will not be disappointed.
If you want to try this product and see if it is just as good as your regular fertilizer, you can purchase it here.
I will update this article in the near future when I have more empirical information.
If you have any questions and comments that you wish to make, please do so in the comment box below.
Please try if you are curious.
Thanks.