Name of Product: Miracle-Gro Performance Organics All-Purpose Concentrate Plant Food.
The Best Place to Buy: www.amazon.co.uk
Product Dimensions: 6.3cm x 11.5cm x 27.7cm
Shipping Weight: 1.36kg.
In this article, we will be reviewing Miracle-Gro Performance Organic all-purpose concentrate plant food to see if it is all it's cracked up to be. As you can imagine I got excited when Miracle-Gro released another new product that works together with its granular feed, which has been reviewed here. Like its granular feed, it is a 100% natural. An organic product made out of plant-based material, which for a liquid-based fertilizer is a novel product.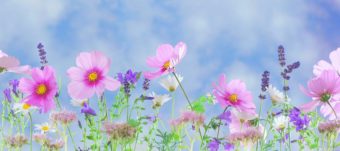 Like in my review of granular feed, the manufacturer claims that the product will double the size of plants in 7 days. It is true as well-fed plants will grow larger but then again over-fertilizing can be dangerous. It can burn the roots and cause the leaves to turn brown, not an attractive look. This is why applying the right amount of fertilizer at the right time is very important.
Can applying a fertilizer double a plant size in 7 days? I think the answer to this question is so dependent on the plant growing. Some plants are quick growers, whilst others grow much slower, What is important is that the plant looks healthy, producing plenty of blooms and the leaves look green and the plant looks well.
USE IT AS A QUICK PICK ME UP
This product is a quick pick me up for plants that are not looking too well. If it is used regularly then the plants will respond and look stunning. The granular feed is suitable for a longer-term application, whilst the concentrates are more designed for instant results.
You can use the granular feed at the beginning of the growing season, whilst switching to liquid-based fertiliser after 6 weeks when the plants have consumed all the granular fertiliser. You have the option to just use the granular feed or the liquid feed or you can use both carefully. It is not recommended to use both products at the same time, as the will certainly be over-fertilizing the plant and will do more harm than good.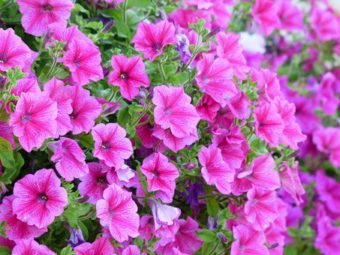 All that has been said about Performance Organics in my article about the All-purpose Granular feed applies here. It is organically made from plant-based material and no animal-based product is used at all. It is bee, pet and child safe and is the perfect solution for organic gardeners and vegans.
What is unique about this product is that the plastic container the product comes in with is made out of 100% recycled plastic. In this way, the product inside and the container is both environmentally friendly. As with the granular feed, it is a new product and so we do not know how it will perform during the growing season. This article will be updated at the end to bring you updated results.
WHAT IS MIRACLE-GRO ALL PURPOSE LIQUID CONCENTRATE PLANT FOOD?
This is a concentrated fertilizer that is diluted before applying around the base of plants. This product is recommended for use when plants already in position in the ground or containers need to be fed. It cannot be used to feed empty ground or containers. That is the main difference between granular feed and liquid feed, where granular feeds tend to be used for larger areas than the specific liquid fertilizer that are used around existing plants.
Compared to the granular feed, there is more diluted in the terms of the amount of nitrogen, phosphorus and potassium. This is expected because granular feed releases their nutrients slowly and over 6 to 12 weeks. This means only 2 to 4 application is required per growing season, whilst the diluted liquid concentrate is applied every 1 to 2 weeks. At this application rate, the dosage has to be lower.
The nitrogen (N), Phosphorous (P) and Potassium (K) ratio are 4:1.5:4. This corresponds to nitrogen of 4 %, phosphorus pentoxide of 1.5% and 4% of potassium oxide. This is equivalent to an actual NPK ratio of 4: 0.56:3.3, so it is not high nitrogen, high phosphorus or potassium feed.
You can see it as adding the nutrients over a short period and you do not want to cause a build-up of salts over time. This can cause plants problems. This will result in less chance of over fertilising and burning the roots and leaves. This is why between reapplying the fertilizer that any salts building up is washed out by watering with tap or rainwater.
This is comparable to other liquid-based fertilizer concentrates.
HOW DO YOU USE THIS PRODUCT?
Firstly, you will need to shake the bottle well to re-dissolve any sediment. Secondly, add the product to the cap using the dosage recommended in the next section.
Tip the cap into the watering can and then mix it with water, ensuring the product and water is mixed well. What I tend to do is use a bamboo cane as a stirrer for the product and water to be mixed well.
You can then apply the water around the base of the plant, making sure the plant is not overwatered.
You can use it on fruits, vegetables and ornamental plants, indoors and outdoors. It is recommended to start feeding when the plants start to grow in early spring all the way up to late summer when the plants start to go dormant.
APPLICATION RATES
For houseplant and herbs, apply ¼ cup per litre of water, once every week.
For plants in containers, ½ cup per litre of water, once every week.
Plants in soil, ½ cup per litre of water, once per week.
For tomato/potato/petunia/geraniums feed every week, apply a capful per litre of water.
For carrots/salads/impatiens/antirrhinums feed every 2 to 3 weeks, apply a capful per litre of water.
Do not keep any diluted mixture that remains as it will not keep.



A product that can be used throughout the growing season. To be safe I would not use the granular and liquid fertilizer at the same time. You can use the granular feed at the beginning of the season and after 6 weeks you can then start to use the liquid fertilizer to continually feed your plants. You can then see how the products can complement each other.
PROS
A product that can give your plant a quick boost.
For your buck, you get a lot of product. A 1-litre concentrate can make up to 200 litres of product.
Environmentally friendly in terms that the product does not use any harmful products in its manufacture and that the container it comes in is made from 100% recycled plastic. It can then be recycled again.
Child, pet and bee safe. What more can you ask?
CONS
It is a new product and not truly tried and tested yet.
IS IT WORTH USING IT?
As said earlier this is a product new to the market, so I can only imagine how it lives up to expectation. It is recommended to use if you plant needs a quick pick me up as it looks unhealthy.
If you use it throughout the growing season, I can imagine your plants will look healthy, full of blooms, or fruits. How healthy we will have to find out later in the growing season, I will keep you updated to see if my plants benefit when using this product at the end of the growing season.
If you want to try this product and give me your feedback then you can buy it here.
If you have any comments or questions that you wish to make, please do so in the comment box below.
Happy gardening.