In this article, we will be talking about plants that can take a very bright location; an area where some direct sunlight will not be detrimental to its health.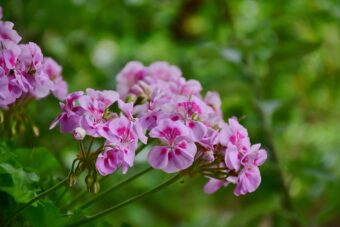 A lot of houseplants do not do well in direct sunlight, where the sun rays can bleach leaves. This is not desired as after exposure, the beauty of the plant colours are lost and the leaves will not look their best.
Some plants will lose leaves if they are exposed to hot sunny and dry conditions. You must match the growing conditions of the plant if you want them to do well.
The question that arises to what houseplants do look their best and can be grown in bright, direct light? Hence, why this article was written. This is especially important for those whose living room or conservatory is south facing, where in spring and summer it gets more than 16 hours of direct light. Under those growing conditions some plants may not do as well.
Remember some plant light preference changes as the growing season changes, where in summer they prefer more shade but in winter the same plant need much more light. If you have a bright room and wonder what plant can grow on a sunny windowsill then this article is for you.
BELOPERONE GUTTATA (Shrimp Plant)

This is a 60cm tall houseplant that is usually shrubby with salmon pink leaves that are born over a long period. Mature plants may become straggly and it is best to cut out any unwanted growth in February to March. If you keep the plant in good light in summer, the leaves develop a richer colour provided watering is not neglected.
Grow in a cool position that is adequately ventilated and in good light, It will tolerate full sunlight in summer, as long as you keep up with the watering needs. The compost must be moist at all times, especially in summer. Feed with a balanced fertilizer from spring to late summer.
CAMPANULA ISOPHYLLA (Italian Bellflower)

This 15cm tall, trailing plant tends to have its leaves covered with blue or white bell-shaped flowers from summer to autumn. You can even buy a variegated form which has beautiful cream and green leaves.
The only problem with the variegated form, is the flowers are smaller and inferior. It is best to remove spent blooms as they wilt otherwise the plant becomes covered on brown debris. Sometimes the plant will produce a shoot that is variegated in form, these can be removed and used as cuttings to increase your plant fold.
Happy growing in a cool position, as long as it is frost-free. Do not grow in hot, stuffy rooms and it can be grown in full sun but is best in the slight shade if you want it to trail.
Water generously in summer but sparingly in winter. Feed monthly during the growing season.
CACTI AND SUCCULENTS
As you can imagine these desert-dwelling plants can take a lot of sun. Numerous species can be grown and that is why a separate article has been written on them. You can find the article here.
CAPSICUM ANNUM (Winter Pepper)
This is a neat, compact, 45cm tally, shrubby plant that has bright fruits of many shades from red, purple, yellow, or orange. The fruits are often comical in shape and look like chillies.
It is very easy to grow from seed sown on the windowsill in spring, where the fully grown plant needs to be potted on to pots greater than 14cm in diameter.
You often buy plant around Christmas time, where in the cool temperatures the fruits will not last long. Plants tend to not need to be fed if they are bought from the shop but if you are growing from your own seeds then it will need to be fed when the flowers start to appear. Early sowing in spring may result in fruits from summer to autumn, but to have fruits around Christmas time will need careful experimentation.
Do not overwater as this will cause the leaves to drop. Discard plants when the fruits shrive; and the plant os beyond its best.
Grow in a cool, airy location in good, strong light and always keep the compost slightly moist.
CITRUS MICROCARPA (Calamondin Orange)

This is a miniature orange tree with its shiny, oval green leaves and its heavily scented, waxy, starry white flowers. It tends to grow only to 45cm in height. This is mainly a fruit tree grown for its fruits, but instead for its beautiful scented and wonderful looking fruits, which are walnut in size.
It leaves tends to go yellow and therefore will require feeding with citrus fertilisers during the spring and summer months. You will need to use one type of fertilizer for the active growing season in spring and summer and another fertilizer for the autumn and winter months.
Best to water with rainwater, so that the compost is moist in summer, but drier in winter. It is best to grow the plant in a citrus-based compost and to avoid watering with hard water.
Grow the tree in a well-ventilated room in good light, Do not plant in warm. stuffy rooms in a dry atmosphere, as this will cause the leaves to drop.
COLEUS (Flame Nettle)

These are popular leave plants that usually grow to 45cm in height or more. The leaves tend to have a vast array of colours, often with exotic marking and different leave forms. A must-have for any home. For those who lack space, dwarf varieties can be bought.
Easy to keep during the summer to autumn months, but not to easy for keeping over winter, unless you provide warmth and good light. Any flowering spikes that appear should be snipped off at an early stage, as they do distract from the foliage display.
Grow them in a 13cm diameter pot and it can be grown quite easily from seed, or they can be bought outright.
It prefers to be grown in a cool, airy location, in bright light but not too close to the windows. Keep compost moist at all time but avoid waterlogging, as this will cause the plant to lose leaves.
IMPATIENS (Busy Lizzie)

This popular outdoor summer bedding plant can be grown indoors, with its oval, green leaves, fleshy stems and colourful blooms produced in an abundance. It can grow up to 60cm in height. The finest plants are produced when grown from seeds on window sills in spring that will flower from spring to winter. For those who lack space, it is better to choose a dwarf variety.
Give the plant a final 13cm diameter pot to grow on and only feed the plants when they have been in their pots for a number of weeks. This is because overfeeding makes leaves instead of blooms.
Annuals can be discarded after they have deteriorated. But when you grow exotic species then they can be grown all year round. These need warmth and high humidity. Grow them in a warm location in good light and is well ventilated. The compost must be moist at all times but not overwatered.
PELARGONIUM
There are many varieties of Pelargoniums that can be grown as houseplants
P. peltatum (Ivy-Leaved Geraniums)

This geranium has ivy-shaped leaves and single or fully double blooms in shades of pink, red, purple and white on long stems. They are usually grown in hanging baskets, where they can reach up to 90cm in height.
An average basket will take around 3 plants, where it is recommended that you nip shoot early to encourage branching growth to cascade over the edge. At the end of the growing season cut back the plants and move it to a frost-free location for over winter storage. In early spring plenty of new flower stems will be produced, Feed when the flower bud starts to form.
P. x domesticum (Regal Geraniums)

These are the show or regal pelargoniums, where many cultivars are available. It is a neat, bushy plant, only growing up to 60cm in height, where numerous clusters of large-petaled blooms of many different colours are produced. The plant can get large on size, requiring a 20cm diameter pot in the second year of growth. To restrict root growth then drastic pruning will be required. Feed moderately when flowerheads start appearing.
 P. graveoleons (Scented-Leaved Geraniums)

This is a tall, 90cm high, bushy to shrubby pelargoniums with its scented leaves, especially so when it is crushed. The named cultivars normally have descriptive names of the scent they produce; rose, nutmeg. lemon, orange, pine, eucalyptus, apple and other spices you can think off. Old plants can become straggly and may need to be drastically cut back if you want to preserve its look.
Grow pelargoniums in cool, bright and airy position. Do not grow them in a stuffy room or chilly room in winter. They make excellent windowsill plants. They prefer the compost to be moist during the growing period, but just add enough moisture to prevent complete drying out during the plant rest period in winter.
ROSA CHINENSIS 'Minima'
This 30cm tall, compact, neat, shrubby plant produces numerous miniature bloom of many colours. They should be grown outdoor most of the time, where they will appreciate the cool air and given bright light.
They are grown exactly the same way you would grow an outdoor rose. Best grown in a 13cm diameter pot, where the briefly in summer the colourful bloom can be enjoyed. Once flowering has finished they need to be brought back outside. Grow it in a cool, airy and bright position. Avoid stuffy rooms in poor light, where the plant will not do well.
The compost must be moist at all year round and never allowed to get waterlogged. You do have a wide choice of varieties.
CONCLUSIONS
In this article, we have discussed the plants that do not mind being placed in bright, direct light. Often plants that are placed under these conditions will not do well, the leaves can get bleached, the plant wilts or even drops leaves. If you live in a south-facing house, then the plants you grow near the windowsill can be limiting, but not so when you read this article. You find that there are a few plants that will do well in this situation.
The trouble is most people talk about plants that do well in the shade, but they rarely talk about plants that do well in very bright locations. This article addresses this problem and you know what plants can be used.
Remember these plants can tolerate strong light more than other plants, but this does not mean that they like it at all times. Try to be sensible.
If you have any questions or comments that you wish to make, please do so in the usual place.
Be bright, be sunny and grow your houseplants in the right condition.