In this article, we extend our knowledge to cover bog plants for containers in the shade. In a previous article we learned about how to create a container garden from scratch, and to describe what plants can go into them in full sun. If you have a pond in the shade what plants are you to use, especially if you have no garden to put them in. This question will be answered hopefully in this article.
Shady areas close to water are perfect for growing a lot of dramatic plants, where the cool, moist environment provides ideal growing conditions for them.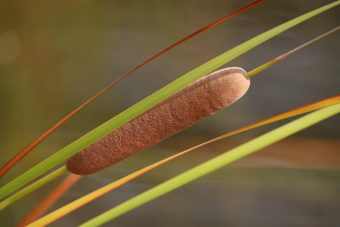 There are a lot of plants that combine well, such as Filipendulas and hostas to provide tropical-style displays. This can be mixed with bright colours of yellow or orange, such as Trollius and Mimulus, along with pink astilbes.
If you prefer a different display you can use cool ferns to give more features around your design. You can mix primulas to complement ferns beautifully. Ideally, you need to use plants of different shapes, forms and colour to give stunning displays around any water feature.
The following plants can be used to give the shapes, forms, and colours in a bog container garden in the shade.
Please note unless stated all of these plants need to be grown in containers full of moisture-retentive multipurpose compost.
AJUGA REPTANS (Bugle)

This is a small (15cm tall) evergreen perennial that has small rosettes of dark, glossy green leaves. In late spring to early summer, short spikes of dark blue flowers appear. Be warned it is a quick spreader, so may need to be kept in check. Look out for 'Multicolour', which has purple leaves with splashes of cream and pink.
ARISAEMA TRIPHYLUM

This 50cm tall upright perennial has green large leaves that are divided into broad, lance-shaped leaflets. This plant is grown for its beautiful green or purple goblet-shaped flowers, which are followed by bright red berries. Grow this plant in a moisture retentive ericaceous compost.
ARUNCUS AETHUSIFOLIUS (Goat's Beard)

A 40cm tall, clump-forming, deciduous perennial that has fern-like heavily dissected green leaves. Creamy white flowers are produced on sprays that appear in early summer.
ASTILBE x ARENDSII (False Goat's Beard)

This is a leafy perennial with green fern-like leaves, where in summer it produces long plumes of pink flowers. It grows up to 45cm in height.



Alternative Astilbes include Astilbe Chinesis, which is slightly taller and Astilbe 'Venus', which grows up to 1m in height.
CAREX ELATA (Sedge)
This 40cm evergreen sedge forms tufts of long, arching narrow, green leaves. Grow this sedge in very damp, multipurpose compost where in summer, spikes of flowers will emerge, Look for 'Aurea', which has golden-yellow leaves and dark brown flower spikes.
CHELONE OBLIQUA (Turtle Head)

This tall, upright perennial that grows up to a 1m in height, has toothed, lance-shaped leaves. The familiar turtle head-shaped two-lipped flower of dark pink or purple appear in late summer to autumn. Grow this plant in moisture-retentive ericaceous compost. To get a bushier plant, pinch the growing head in spring.
DARMERA PALTATA (Umbrella Plant)

This tall, spreading perennial that grows up to 1.2m in height produces massive plate-sized green leaves that turn red in autumn. In spring, pink or white flowers appear that are visible before the leaves that follow soon after.
EUPATURIUM PURPUREM (Joe Pye Weed)

A 2.2m tall upright perennial that has oval, green leaves with purple-green stalks. Grow this plant in the back of a bog garden where from late summer to autumn tall stems of fluffy, pink-purple flowers appear.
FILIPENDULA PURPUREA (Purple Meadowsweet)

This is an upright clump-forming perennial that has divided, green, toothed leaves. On top of 1.2m tall stems, sprays of tiny, red-purple flowers appear. Perfect at the back of a pond parameter.
Other possibilities include Filipendula rubra (Queen of the Prairies) that produce pink plumes and grow up to 2.5m in height.
Filipendula ulmaria produces light green leaves and fragrant white flowers in summer where it grows up to 90cm in height.
GEUM RIVALE (Water Avens)

This attractive perennial has rosettes of green leaves, where slender stems of pink-orange flowers appear in late spring to summer. Geum rivale will grow up to 60cm in height. 'Leonard's Variety' has coppery-pink, double blooms and make a good alternative.
HOSTA SIEBOLDIANA (Plantain Lily)
This 1m tall clump-forming perennial has large bluey-grey green leaves, which is heavily textured. In early summer lilac flowers appear on slim spikes, where it can be grown at the back of container displays.
IRIS ENSATA (Japanese Flag)

This upright 90cm tall clump-forming perennial has sword-shaped greyish-green leaves. Flowers of shades of purple, pink and white appear in summer. Grow this beautiful plant in a wet multipurpose compost.
KIRENGESHOMA PALMATA

An attractive upright perennial that has red stems with large, rounded, lobed, serrated, dark green leaves. This 1m tall perennial produces clusters of yellow, small bell-shaped flower from late summer to autumn.
LIGULARIA DENTATA (Leopard Plant)

A 1.m tall, clump-forming perennial, which has large, dark green, heart-shaped leaves. Daisy-like orange-yellow flowers appear in midsummer to early autumn. An alternative includes Ligularia stenocephala, which produces, large spikes of daisy-like flowers. It is a tall plant, which grows up to 1.5m in height.
LYSIMACHIA EPHEMERUM (Willow-leaved Loosestrife)

A 1m tall clump-forming perennial that has willow-like, grey-green leaves. In summer, star-shaped, grey-white flowers appear on tapering spikes. This is followed by attractive green seed heads. Mulch in winter to protect the growing crown. You can use Lysimachia punctata that produces 1m tall, bright yellow flowering spikes.
MATTEUCCIA STRUTHIOPTERIS (Ostrich Feather Fern)

A beautiful deciduous fern that has lanced-shaped, deeply divided, green fronds that emerge from a central crown. It gives an effect that it looks like a shuttlecock. This 1m tall plant produces brown fronds in winter, where in spring all fronds need to be cut back.
MIMULUS GUTTATUS (Monkey Flower)

A matt-forming perennial that has toothed, jagged-edged, green leaves. In summer and autumn, masses of yellow flowers with red spots appear in succession. This attractive 30cm tall plant attracts bees.
ONOCLEA SENSIBILIS (Sensitive Fern)

A deciduous, creeping fern that will cover any container with deeply, divided, light green fronds. In winter, brown fronds stand erect, so making something to look at. Grow this fern in a moisture retentive ericaceous compost in the dappled shade.
OSMUNDA REGALIS (Royal Fern)

This 2m tall, large fern has deeply divided, bright green fronds that start of pink in spring and turns red-brown in autumn. The mature clump-forming plant bears tassel-like spikes of red-brown spores at the end of certain fronds.
PRIMULA JAPONICA (Japanese Primrose)

This deciduous, rosette-forming primrose has toothed-edge pale green basal leaves. In early summer, tubular, deep red flowers appear, 'Postford White' has white flowers instead. Best to plant in groups in containers around a pond or other water features.



Alternative include Primula pulverulenta produces red-purple flowers in early summer, where it will grow up to 1m in height.
Primula veris (Cowslip) produces clusters of nodding, yellow tubular flowers that are fragrant in spring.
RHEUM PALMATUM (Chinese Rhubarb)

A large 2m tall, upright perennial that has giant jagged lobed, dark green leaves, which are purple-red underneath. On sturdy stems large plumes of fluffy, white to red flowers appear, Grow it in the back of your bog garden container display in a very large container.
RODGERSIA PINNATA

This is a 1.2m tall clump-forming perennial that has large, divided, dark green leaves. In summer conical spikes of small pink, red or yellow flowers appear. Look for 'Superba' which gas bronze-tinge emerald leaves and bright pink flowers.
SAURURUS CERNUUS (Swamp Lily)

This perennial prefers to be grown in wet conditions. So you would need to use compost that would naturally retain a lot of moisture. The plant has clumps of green, heart-shaped leaves, where it grows up to 1m in height. In summer, slender nodding spikes of tiny, white flowers appear. Can be aggressive, so you may need to divide it regularly to keep it in control.
THALICTRUM DELAVAYI (Chinese Meadow Rue)
A tall clump-forming perennial, which had fern-like, red-green leaves. This 1.5m tall plant that produces large scattering of tiny, lavender flowers. 'Hewitt Double' produces double flowers and is worth looking for.
TRADESCANTIA (Spiderwort)'Andersoniana Group'
This 60cm in height perennial has narrow, lance-shaped, green leaves, where in summer to autumn, purple or blue flowers are produced.
TROLLIUS CHINENSIS (Globe Flower)

A clump-forming perennial that has toothed, lobed, green leaves, where it will grow up to 90cm in height. Bowl-shaped orange-yellow flowers with upright stamens are produced in summer. Will tolerate some shade when planted around a water feature in a container.
Look out for Trollius x Cultorum, which produces orange-yellow rose-like flowers and grows up to 75cm in height.
CONCLUSIONS
In this article, we have discussed bog plants for containers in the shade. So if you have a water feature in the shade, you now know what plants will do well in these high humidity areas.
Most of the plants require a moisture retentive compost, whilst some need the plant to be almost waterlogged and that these plants are frequently watered. With this and my previous article, you can now grow plant in full sun and the shade around any water feature, to have beauty surrounding display.
So many plants to choose from and no matter your preference, there is a bog garden plant for you.
If you have any questions or comments you wish to make, please do so in the comment box below.
Happy Container Gardening.