In this article, the use of Latin for the container gardener will be discussed. You may have noticed that in all my articles on flowers that I use the Latin names. You may wonder why I do this and the answer is simple. I do not wish for my readers to buy the wrong plant, as Latin makes identification easier.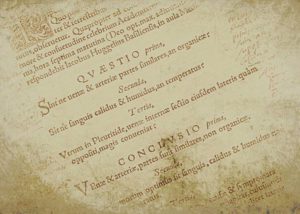 This is because some plants have the same variety names, which could lead to confusion. The other confusing aspect is that a plant may have many common names around the world, so when you are talking to somebody using their familiar name you may draw a blank look. This is can be confusing even if you are talking about the same plant.
Ask in English and unless the person you talk to is familiar with its common name, you may get the wrong plant. Ask in Latin and you can be certain to get the plant you ask for. The second reason is that the Latin name is more descriptive as they describe a feature of the plant itself. If you know some Latin then you will know more about the plant without the need to look things up.
DO NOT LET LATIN PUT YOU OFF GARDENING
For new gardeners and experienced gardeners, Latin names can put people on edge, making the fascinating subject of the world of plants appear like so much mumbo jumbo. This is a shame as with a little knowledge of this 'dead' language can open your understanding of plants.
This old, dead language still stretches all continents of the world, providing an international understanding of plants. You can say it is the preferred international language to bring all plant nomenclature under one roof. Even Japanese and Chinese Botanists use Latin, as the history and romance of the subject come alive. You will then understand why the subject is so fascinating to botanists and gardeners now and in the past.



WHY SCIENTISTS USE LATIN?
Plants and animals are always named using Latin nomenclature because the science dates from the time when Latin was the universal language of the civilized world. It is a way of communicating amongst scientists and gardeners that no matter where you are, you will be understood.
The Latin Nomenclature was developed by Carl Von Linne who began it all in the eighteenth century, where he developed the first system of plant classification. Carl Von Linne also gave himself a Latin name, Linnaeus.
All Plants have two names like most human beings have. The first name describes the genus or its classification. For example all roses, regardless of the flower colour, growing habits or size, come within the genus Rosa.
The second name denotes the species or its specific class. So a rose named after the wife of Sir Joseph Banks is called Rosa banksiae. Normally the convention demands that the generic, first name starts with a capital letter, whilst the species second name starts with a lower case letter.
When a yellow cultivar of the rose was introduced, it was given the variety name 'Lutea', which translates from Latin to mean yellow. The variety name conventionally begins with capital letters and is enclosed using single speech marks. This is how the botanists prefer it to be named but then again most gardeners do not need to use this level of perfection.
Now you can understand that the Latin name tells you quite a bit about the plant. For example, Rosa banksiae 'Lutea' tells you that the plant you have bought or are interested in is a rose that produces yellow flowers and is named after Sir Joseph Banks' wife. From this, you can research more about the plant, when it was introduced and the plants' origins.
PLANT HUNTERS- THE KEY IS IN THE NAME

Many plants are named after famous plant hunters who found them, or after their friends, colleagues, lovers, supporters, or patrons. For example, Berberis wilsonae was introduced from China by E.H. Wilson in the early twentieth century, or the beautiful conifer Abies forrestsii, also introduced from China by G. Forrest. Berberis darwinii was introduced by William Lobb but named after the famous naturalist Charles Darwin.
These all add interest to the name of the plants that are often found in our gardens. The history of the plant hunters are quite extraordinary and it is worth a read. I would recommend this book, as it is a good read.
VARIETY NAMES ARE VERY IMPORTANT
Variety names are very important to draw a distinction between different types of the same genus and species class. Quite a lot of the variety names are now embedded in the language of the country where the plant was bred. You breed it, you can name it. For example, if you bred a plant with a specifically beautiful flower, then this will give you bragging rights to what you want to call it. This is why plant breeders are interested in making new cultivars, which will give them a chance of immortality.
This means a lot of plants have a hybrid half-Latin and half-English names, like Erica arborea 'Albert's Gold'. Erica tells you that the plant is a heather because all Ericas are. Arborea tells you that it is a tree heather as arborea translates from Latin as tree. The 'Albert's Gold' tells you that it is named after an Albert somewhere, from a nurseryman who raised it or as a romantic gesture, we simply do not know. The gold will describe a trait that the plant has, either being golden in flower colour or leaf colour (in this case it is the latter).
To make things more complicated, some hybrids only use the Latin first name genus, followed by the variety name. For example, Magnolia 'Elisabeth' is a magnolia tree named after the Brooklyn Bank nursery where the plant was raised.
NAME PLACES ARE ALSO IMPORTANT
The second name can also indicate the country of origin, where the plant initially came from. Wisteria sinensis tells you that this Wisteria actually comes from China, but a plant called Astilbe chinensis also comes from China. You often think why they have to complicate these things, by having two names for the same place.
You will find that a lot of plants use japonica as a second name. This is confusing as all it tells you is that the plant genus and where it comes from, but tells you nothing about its growing habits. For novice gardeners who do not know what a plant looks like, the Latin name will reveal little about the plant. All 'Japonica' means that the plant originates from Japan, so that Kerria japonica, Chaenomeles japonica, and Anemone japonica, are all plants from the same country but are all very different plants.
SECOND NAMES ARE VERY DESCRIPTIVE
The second name of the plant, the species name is often helpful in describing features of the plant. It can tell you about the colour of the flowers or leaves, the height it grows to, if its leaves are long or short, broad or narrow, whether the plant has thorns.
It can tell you its country of origin (tell the gardener about its growing conditions found in their native land), how big it gets, whether it is a climber or if it creeps along the ground. The Latin name can also tell you if it is deciduous or evergreen, if it is a bulb or if it is edible, or it can tell you about the person who had a hand in the plant development.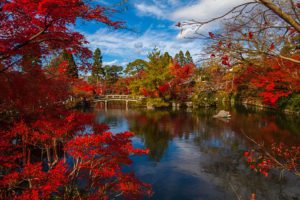 What must be noted is Latin like many other languages, assume genders to all of its nouns. This means that the adjectives used have to agree with the gender of the noun they describe. If plant names are assumed to be masculine the plant Latin name will end in -us, whilst those that are feminine would end in –a. Neutral words which are neither masculine or feminine will end in –um, and these include Latin word that break the rules.
To simplify things only feminine ending Latin words will be used, but if you come across a plant with the same name but ending in –us or –um, it is the same plant.
What follows are Latin words that you will find associated with plant names and what they mean in English:
NAMES DESCRIBING SCENT
aromatica– aromatic
citriodora- lemon scented.
foetida– strong, unpleasant scent
fragrantissima -very fragrant
graveolens -unpleasant
inodora– unscented
odorata -perfumed
suaveolens- sweet smelling
NAMES DESCRIBING FLOWERS
aestivalis- flowers in spring.
-antha- flowered (eg micrantha-small flowers)
autumnalis- flowers in autumn
campanulata- bell-shaped.
desiflora– densely flowered.
-flora– flowered (e.g. viridiflora-green flowers)
flore piena– double flowers
florida- free-flowering
grandiflora- large flowered
hyemalis– flowers in winter
longiflora– long flowers
macrantha– large flowered
microantha- small flowered
multiflora-many flowered
parviflora-small flowered
pauciflora– few flowered
praecox– of spring, early
spicata– flowers in spikes
stellata– star-shaped
umbellata– flowers that are umbellated
vernalis- of spring

NAME DESCRIBING COUNTRY OF ORIGIN
abyssinica-from Abyssinia, Ethiopia, North Africa.
america– from America
arctica- from Arctic
australis-from the South, not necessarily Australia
borealis– from the North
bulgarica- from Bulgaria
canadensis-from Canada
canariensis-from the Canary Isles
capensis-from the Cape, South Africa
chilensis– from Chile
chinesis– from China
graeca– from Greece
helvetica- from Switzerland
japonica– from Japan
magellanica– from the South of South America
mexicana– from Mexico
russica– from Russia
sibirica– from Siberia
sinense– from China
texensis– from Texas

NAMES DESCRIBING COLOUR
alba– white
argentea-silver
aurantiaca– orange
atropuepurea – deep red
aurea- golden yellow
azurea– blue
bicolor- two colours
caerulea- blue
carnea– flesh coloured
cinerea– ash grey
coccinea– red
chrysantha- yellow
discolor -two colours
flava– pale yellow
glauca- sea green
incana– grey
lacteca- milky white
lilacina- lilac
lutea– yellow
magenta– magenta
nigra– black
ochroleuca– cream
pallida– cream
phoenicea– purple
purpurea- purple or deep pink
punica- red
rosea– rose pink
rubra– red
sanguinea– blood red
sulphurea– sulphur yellow
variegata– variegated
versicolor- various or changing colours
violacea– violet
viridis-green
NAMES DESCRIBING GROWING HABITS
acaulis-stemless
alpestris– from mountains
alpicola– from mountains
alpina -from Alps
altissima-tallest
annua– annual
arborea– tree-like
arboricola- living on trees
arenaria– from sandy places
arvensis- of the field
bulbifera- bearing bulbs
caespitosa– dense
campestris- of the field
columnaris– growing upright like a column
clivora– from the hills
compacta-compact
decidua- deciduous
edulis– edible
esculenta-edible
farinosa- floury, powdery
fastigiata-branches grows stiffly upright
fruiticosa-shrubby
gigantea-giant
glabra-smooth
globusa-rounded in shape
glacialis-from cold areas
glutinosa-sticky
grandis-big
hirsuta– hairy
hispida-bristly
humilis-short
horizontalis– grow horizontally
lanata-woolly
macro-large
macrocarpa– large fruited
macrorrhiza- large rooted
maculata-spotted
magnifica– large
magna– big
major- greater
majus– bigger
maritima- from near the sea
maxima-the biggest
minima– the smallest
minor-lesser
montana– from the mountains
muralis- grows on walls
nana– dwarf
nocturna– nocturnal
officinalis– has herbal uses
palustris– from marshes
pendula-weeping/hanging
perennis- perennial
poly-many
pratensis– fields
procumbens-creeping
prostrata– prostrate
pulverulenta- dusty
pumila-small
pygmaea-small
rediviva-perennial
rivalis- from near rivers
rivularis- from near rivers.
rupestris– from hills
rupicola-from hills
repens– growing near to the ground
sativa– cultivated
saxatilis– of rocks
scaber– climbing
scandens-climbing
semperviva-perennial
somnifera– inducing sleep
spinosa-spiny
sylvestris– of woods
tementosa– woolly
velutina-velvety
vilosa-hairy
viscosa– sticky
volubilis– twining
vulgaris-common
NAMES DESCRIBING LEAVES
augustifolia– narrow-leaved
armata– prickly
barbata– bearded and hairy
beliidifolia– with leaves like those of a daisy
digitata– leaves with 5 lobes and looks like a hand
dissectum– finely cut
ficifolia– leaves like a fig
-folia– leaves
foliosa– leafy
graminifolia- grassy-like leaves
integrifolia- undivided leaves
lanceolata- lance-shaped leaves
latifolia– broad- leaved
longifolia-long leaved
macrophylla– large leaved
microphylla-small leaved
millefolia– thousands of leaves
nitida– shining
ovalifolia- oval leaved
parvifolia– small leaves
paucifolia– little leaves
palmatum– palm-like
picta- coloured
pinnata- with pinnate leaves
polyphylla– many leaves
quercifolia– oak- leaved
rotundifolia– round leaved
sempervirens-evergreen
tenuifolia– thin, narrow leaved
trifoliata– trifoliate, three lobed leaves
vitifolia– leaves like a vine

A SHORT NOTE ON PRONUNCIATION
There are some plant snobs who pride themselves on the correct Latin pronunciation they learnt in school, but to most people, it will not matter. To me, it does not matter how you pronounce the names, as long as you are understood. As long as you can communicate the name of the plant to the relevant people then you will never be lost and you will get the right plant.
CONCLUSIONS
In this article, the use of Latin for the container gardener has been discussed. Latin will not only tell you about the growing habits of the plants but will also minimize errors caused by the common name misuse. Most common names cross many genii, which can cause confusion and this is why Latin is very important.
Get the Latin right and you will get the right plant, get it wrong and do not be surprised if you end up with a different species altogether.
If you have a question or comment you wish to make, please do so below in the usual place.
Share the Latin love with your friends and family.