When you think about magnolia trees, your first thought is of a majestic plant, growing in well-kept lawns or in large gardens, bearing large pink or white flowers in early spring. You see them in gardens but never in pots due to their large root system. Your second thought is that you want one but that I have no garden to put it in. This article is about the suitability of growing magnolia in containers.
If you are going to use a container, you will get a level of control that is not available to those who grow directly in the ground, so that it may grow better than normal.  Generally, magnolias love the sun, then containers offer a distinct advantage that it can be moved to any location in the garden to maximize sunlight exposure.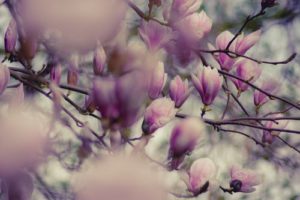 It will also allow the magnolia tree to be moved into the greenhouse or conservatory in winter to offer maximum protection from severe frosts.  This is especially advised when the specimen used is young.
What must be noted is that not all magnolia varieties can be planted in a container.  This is especially true of the giant varieties. Dwarf varieties that grow less than 3 m in height, will do well in containers. Varieties such as Magnolia 'Red Lucky' that grows up to 1.8m can be used.
CHOOSE THE RIGHT VARIETY
Star, Ann and Southern Magnolias all can be grown in containers, even Saucer Magnolias at a push if you have a big enough container. Remember magnolias are trees and will have a complex root system that needs feeding and watering, more than other plants in containers.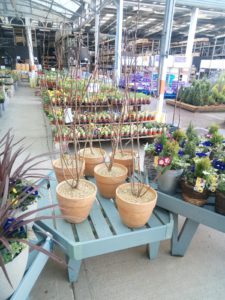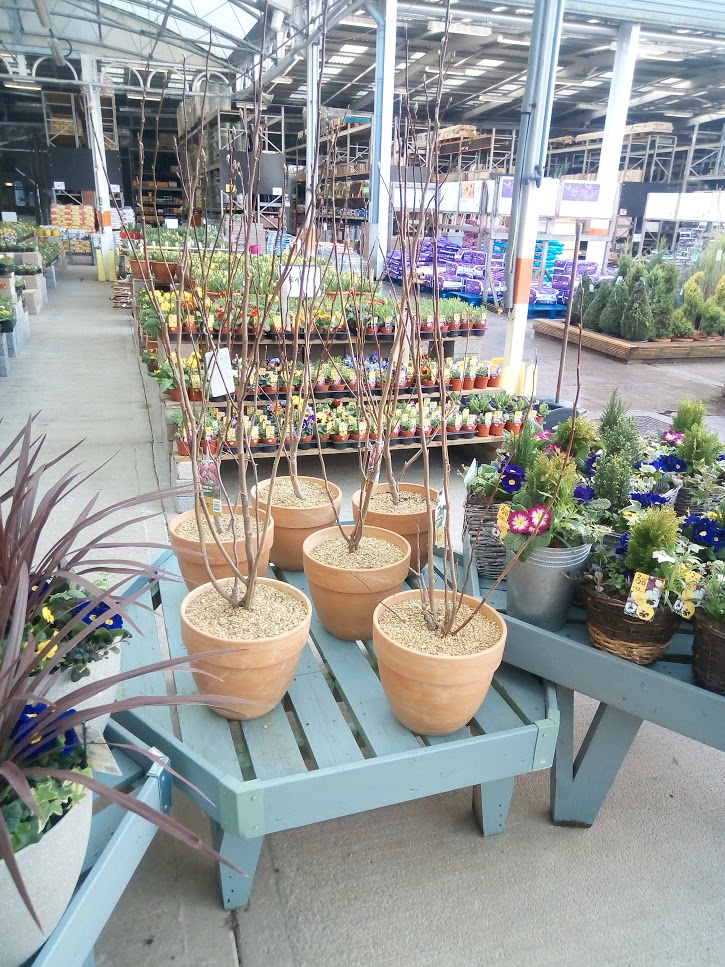 CHOOSE THE RIGHT POT OR PLANTER FOR MAGNOLIA TREE
Magnolia roots grow very quickly and intricately, so getting the right size and shape of the container is of ultimate importance. A general rule is that for every centimetre of girth the tree makes in diameter, a 30 cm increase in height and the diameter of the container is required. For example, if a mature tree has a trunk diameter of 5 cm, then the container needs to be 1.5 m in height and 1.5 m in diameter. As you can imagine this is quite a large container, requiring a lot of compost, feed, and watering.
PLANT YOUR MAGNOLIA THE RIGHT WAY
Fill the bottom of the container with any salvaged material that you have available. This could be broken crocks, stones, or anything else you may have lying around. You will then need to fill the container to near the top (about 2 cm below the container rim) with multipurpose compost, mixed with small amount of sand to make it free-flowing and not heavy.
Moisture needs to be retained as to make the compost neither too wet nor too dry. As typical when planting any tree, you will need to dig a hole twice the size of the root ball.  This is carried out to allow the roots to grow freely and without hindrance. Place the magnolia tree in the hole, making sure the tree is planted at the same level of depth as it was found originally in the store bought container.
You then backfill with multipurpose compost, making sure that the compost is firmed in. As an alternative to multipurpose, ericaceous compost can be used but as this is more expensive than other types of compost, and therefore it is not recommended to use unless you can afford it.
MULCHING THE CONTAINER AND STALKING THE MAGNOLIA TREE
Once the tree is planted, mulch needs to be added on top of the compost layer. This can be anything from woodchips, cocoa shells, slate or decorative chippings ( see https://mycontainergardener.com/general-plant-care-in-containers-mulching-and-other-things on how to do this). The choice is up to you.
In order to support the tree, a stake is required to ensure that the roots are not damaged in windy conditions. The stake needs to be planted adjacent to the tree (making sure that no roots are damaged when the stake is placed in the container) and then tied with two tree ties. One placed near the top and another near the bottom.
WHERE THE BEST POSITION TO PLACE THE MAGNOLIA TREE
The fully planted magnolia tree will benefit by being placed in a sunny, sheltered spot. It may be better to move the tree around within its container until a position is found where the tree will thrive. Ann magnolias are more frost resistant and can be placed in a permanent spot outside if some frost protection is provided.
LOOKING AFTER THE MAGNOLIA TREE ONCE IT HAS BEEN PLANTED
Water whenever the soil is dry, but especially in the first year of planting.   This will ensure the survival of the tree, as it takes that long for the tree to establish. Most trees fail in the first year due to insufficient watering, so do not water too much or too little. Ericaceous fertilizers are recommended at the manufacturer's recommended dosage, at least one time a year in early spring.
CONCLUSIONS
In this article, the selection of suitable varieties, its method of planting and maintenance of magnolias to produce a healthy tree, has been discussed. Magnolias can be grown in containers with the right selection of tree, container, positioning, watering, feeding, and mulching.
Be sure to enjoy your beautiful blossoms in spring, glistening in the sunlight.
If you have any questions or comments, then please leave a comment below and I will get back to you.
Happy Gardening!