Name of Product: PotLifter 91kg Gardening Heavy Lifting Tool
The Best Place to Buy: www.amazon.co.uk
Product Dimensions: 35.6 x 76 x 76 cm
Shipping Weight: 0.658
My Rating: 8.5/10
In this article, I will be reviewing the PotLifter gardening heavy lifting tool to see if it is all it is cracked up to be. In a previous article, I reviewed and discussed the wheeled garden plant pot trolley which is very useful in moving plant pots in gardens.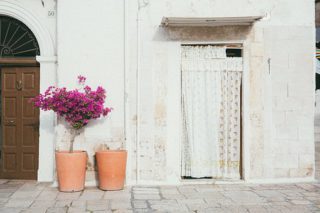 The biggest problem is that this device can only be used for pots that are below 75cm in height or those who weigh less than 65kg. It cannot be used for tall or heavy pots. This is because large-diameter pots may become unstable if they are moved too quickly and they can easily tip over.
What are you to do in this case?
You could spend hundreds and hundreds of pounds, and hire contractors to move the pots for you or you will have to do it yourself, as the first option will be too costly for most people.
WHY WOULD I USE A POTLIFTER?
To recap from the previous article, most people want to move pots to get better growing conditions, or you may want to move pots so that they can be placed in a sheltered position in a greenhouse or conservatory. This is carried out so frosts cannot kill tender plants.
Plant pots may need to be moved, as the plant was located in a wrong position and would look better in a different location. You may be moving house and you want to take your precious plants to the new home. All these require a heavy plant pot to be moved and unless you want a bad back it is recommended that this device is used.
WHAT IS THE POTLIFT GARDENING HEAVY LIFTING TOOL?
As said earlier in this review, we need a device, a tool that can lift very heavy pots. It is really a two-person tool which can lift heavy pots full of multipurpose compost and plants.
It has much more uses than lifting pots, as it can be used for lifting heavy root balls (such as trees), rocks and boulders, and heavy compost bags. All you need to do to use is strap it securely around the pot or object, but it is dependent on the shape of the container itself.
v
For pots that are tapered the Potlifter straps (both round and square) are wrapped around the sides of the pot, can lift up and then be used to carry away the container.
For square, non-tapered containers you can place the straps on opposite corners, and then lift. This will ensure that the pot does not slip off.
For cylindrical pots that are non-tapered, you may struggle to get the Potlifter to hold unless you really secure it to the pots.
To use the straps effectively you have to ensure that the straps are probably attached to the pots at all times, otherwise, it may come crashing down on you, injuring yourself.
The device can carry up pots up to a diameter of 76cm or a circumference of 2.38m. It can be used for containers weighing up to 91kg in weight. The PotLifter only weight 650 grammes and comes with its only handy drawstring storage bag.
PROS
Strong and can handle square, cylindrical (tapered)l and bell-shaped containers,
Can lift pots up to 76cm in diameter and weighing up to 91kg.
Has multiple uses as it can lift much more than containers. It can be used to lift rocks, boulders, heavy tree roots balls, and compost /mulch bags.
Folds away and fits into a convenient storage bag.
Can be used to move pots around uneven ground and stairs, where trolleys cannot be used.
If you are very carefully, you can actually use this tool over steps and rough, muddy surfaces, where trolleys cannot be used. This is a real bonus and will extend the range in which the tool can be used.
CONS
Two people are required to lift heavy pots, making it difficult to transport if you live by yourself, as you will need somebody else's help.
Non-tapered cylindrical pots could be difficult to transport, as it is claimed it slips out of the strapping. This is uncertain and may need more investigation.
Do not carry more than you are physically able to, as improper use can result in injury.
WHY SHOULD YOU BUY A POTLIFTER?
I have used a PotLifter for a number of years and have found them to be a blessing. Two people can easily lift heavy pots for which by myself I would struggle to even lift off the ground. I personally have not found non-tapered cylindrical pots difficult to move or to lift. To do this you will need to ensure that the straps are probably secured and attached around the pot at the recommended height from the top.
I would recommend that PotLifter to those who want to move pots around the garden, in or out of conservatories or greenhouses, or those who are prepared to move house and want to take their precious plants with them.
If you want to buy one for yourself, then do so by clicking here.
If you thought that I got carried away then bring me back down to earth by asking me questions about this product, or by commenting in the comment box below.
The PotLifter is a tool for any container gardener.
Thanks.