In this article, we will be discussing how to create festive winter containers. As the months are passing very quickly and the festive season is soon upon us, then it is time to think about what containers can be made up to provide Christmas cheer.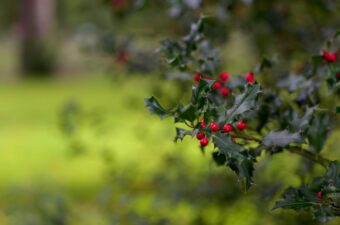 In this brief article, we will discover how to make a colourful container display that can make a proud statement in your container garden. They are not difficult to do, so let us get cracking.
In most festive winter container displays, holly and ivy foliage are the mainstay. These are traditionally backed with plants with colourful berries and other evergreen foliage. You can even use an ornamental cabbage or two that will make a long-lasting alternative to winter flowers.
STANDARD HOLLY IS THE MAIN FEATURE
In this display, you need to use a standard holly but if you cannot find one, you can make your own. Buy a bushy holly (at least half a metre tall) and remove all but one of the stems to convert it into an instant standard, so that one stem main stem remains, with branches at the top, often shaped as a lollipop. You can make a pair of matching pots and place one on either side of your front door as a welcoming sight to your Christmas visitors.
For a less formal look, you can use a bushy holly shrub, but then you will need to surround it with fewer plants at the bottom.
You can look to a single container with smaller but notable pots of evergreen and winter flowering heathers and early flowering spring bulbs.
 HOW TO MAKE A LARGE FESTIVE CONTAINER DISPLAY?
You will need a range of plant from Holly, Ivy, tree heather, Flower heather and ornamental cabbage for display
First, buy a large container that is at least 30cm in diameter and 20cm in height. Make sure that the container you buy is attractive as possible, where you can add as much Christmas decoration on the outside as possible- use ribbons, fake snow, stickers, tinsel and even Christmas lights. Make sure the container has a good amount of drainage holes.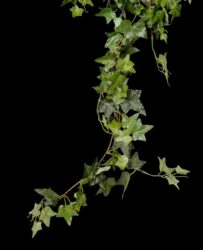 Second, remove all the plants from their pots to help make planting easier. If you can find it 'Golden King' is that standard holly to use as it produces red berries if a male holly tree is nearby and it has attractively coloured leaves.



Cover the drainage holes with crocks and fill halfway up with a good mix of ericaceous compost, but leave enough room for the plant roots to be planted in.  The container that is used must be suitable for winter arrangement and positioned in its final location and is capable of taking great weights.
This is because the container will be heavy and difficult to move and also will not get blown over. To help with drainage, I would mix a couple of handfuls of horticultural grit to the ericaceous compost to aid its drainage, It is important to have good drainage as plenty plants are lost if the plants get waterlogged.
 STANDARD HOLLY SHOULD BE THE CENTREPIECE
Place the standard holly in the centre of the container, and then add golden tree heather at the base to soften the upright line of the trunk. Ideally, place the heather in front of the trunk of the holly. Firm both plants in gently, ensuring that they are planted at the same level as they compost they came in.
Plant Gaultheria and flowering heather, either in front of the display and the taller ornamental cabbage at the back. Place the trailing ivies at the side, so that it can curl around the pot.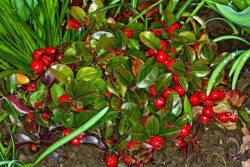 Fill any gaps that remain with more ericaceous compost and make sure all plants are firmed in. Stand the display on pot feet and then stand by the front door. Water well and check regularly to make sure the compost never dries out.
The varieties to use are Ilex x altaclerensis 'Golden King', Erica arborea 'Albert's Gold', Ornamental cabbage, Gaultheria procumbens, Hedera helix 'Sagittifolia' and Calluna vulgaris 'Alexandra'.
FOR A MIXED DISPLAY
If you want a mixed display, make sure you chose evergreen varieties with contrasting leaves, textures and variegated colours to give a stunning effect. Combine plants with prickly leaves (holly), variegation, flowers and berries if possible, as this will give an instant impact. It is also a good idea to include trailing plants (ivies) and other tall, bushy plants.
As the plant gets too big, the evergreens and conifers that are used can be disposed of, if you do not have the room, or if you do have the room, you can plant them in the garden outright. Plants to use include hollies, green ivy, variegated ivy, gaultheria, heathers including Ericas and Callunas, and even cranberry. These are acid-loving plants, so it may be advised to use ericaceous compost to give the best growing conditions. A must for the container gardener.
 ALTERNATIVE POTS CAN BE MADE TO GIVE WINTER DISPLAYS
You need to make most of the plants with good winter effects and that means using small conifers, evergreen grasses and sedges, winter flowering heather, variegated ivies, euonymus and berried gaultherias, or Skimmias in various combination to give an instant Christmassy feel in a small and colourful miniature display.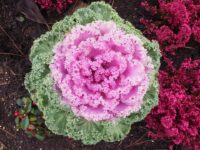 You can try the following:
Have a container with Skimmia, small conifer, gaultheria, sedge and euonymus that is suitable for a reasonably exposed site and as long as it has good drainage. It is up to you what order you place these plants in.
You can use a container with purple ornamental cabbage with winter flowering pansies and golden thyme. This needs more shelter as it cannot support too much cold. This is because the pansies will stop flowering and the cabbage will bolt. The pretty leaves of the ornamental cabbage go well with the flowers, giving a stunning winter display.
A final display is to use the red berries of Skimmia japonica that add points of colour to a winter container display that also container conifers, grasses, heathers and winter flowering pansies in a sheltered spot. It simply looks stunning.  The arrangement of these plants is left to you to get the most impact.
HOW TO LOOK AFTER A WINTER FESTIVE DISPLAY
Once you have made your winter festive display keep it in a sheltered spot in as much light as possible and make sure well-drained ericaceous or multipurpose compost is used. Even plants that normally prefers growing in the shade will thrive in a better light on those dull winter days.
You will need to need to check containers regularly to see if the plants within are healthy, needs watering and improving in its general appearance. Remember, normal rainfall may not be able to get through dense foliage and into the compost itself. This may mean that in dry periods in winter, it may need watering to survive.
As spring approaches you will definitely need to increase watering and you will need to start feeding the plants once more. Every month pick off dead leaves and give each container a general tidy up.
 CONCLUSIONS
In this article, we have discussed what can be used to give a festive winter display in a container. You do have a large choice of plants to use and they can be arranged any way that you like to give an effective display.
It is hard to imagine but you can pack a lot of plants in a small container, as long as it is used as a temporary display. This is because a lot of these plants get too big too quickly and will outgrow their homes. This is the best time to plant them individually in containers or in the garden itself.
I hope you enjoyed this article and it has given to you ideas so that you can make your home attractive for winter displays, especially for Christmas. Try to brighten your home outside, as well as inside. Make it an attractive place for Father Christmas to visit.
If you have any comments and questions that you wish to raise, please do so in the comment box below.
Be adventurous this Christmas.