Name of Product: Ecothrive Charge Insect Frass Biostimulant
The Best Place to Buy: www.amazon.co.uk
Available in Two Sizes:  5 Litres or 10 litres
Shipping Weight: 5kg or 10kg .
My Score: 7/10
In this article, we will be learning about Charge Biostimulant plant nutrient to see if it is suitable to be used in the garden.
I remember a few years ago, whilst searching online to read about this new product that is suitable as a fertilizer for plants. It seems that like all plant food manufacturers that it is the next best thing since sliced bread, so I got some to see what the fuss was about.
Do I recommend the product for gardeners? You have to read the rest of the review to find out.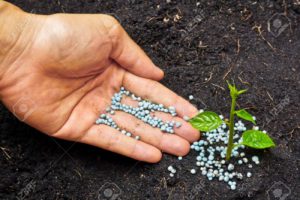 I have talked extensively about fertilizers from slow-release fertilizers, liquid fertilizers, granular fertilisers such as fish, blood and bone or growmore, and Q4 for those looking for something that professional uses. Well, this fertilizer is something different and uses totally unconventional ingredients to feed your plants.
Is it as good as the others I have talked about well you have to be patient and find out?
First, we have to discover more about this product?
WHAT IS CHARGE BIOSTIMULANT?
Let us say it is a naturally made compost enhancer that offers a wide range of benefits to your plants, especially biological one. It is claimed that Chase natural boost the fertility of your compost by adding primary nutrients in a highly available form. The fertilizer is said to be readily available to the plants and lasts much longer than other fertilizers.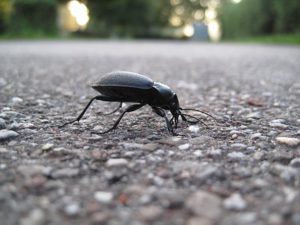 What makes this product unique amongst fertilizers is what it is made out of. It is made from the droppings of beetles, which is packed full of beneficial micro-organism that promotes active growth in plants.



It helps by improving the growing conditions at the root zones, so more nutrients can be uptaken by the plants and therefore its health.
This organic plant food has the seal of approval by the Soil Association, a no mean feat. It does have some merit, as it is used in the growing of crops.
IT HAS NPK AND OTHER NUTRIENTS
It has the three main macronutrients of nitrogen, phosphorous and potassium that becomes readily available to the plant.
What the fertilizer does is promote the beneficial micro-organisms to thrive around the roots and therefore to help in its uptake of nutrients via the root system. A better root system often means a better uptake of nutrients and healthier plants. All these benefits from a natural product.
It is claimed that the product contains natural activators that strengthen the plant' natural immune response. This immune response helps the plant to fight disease caused by malignant microbes such as bacteria and fungi.
It not only feeds your plant but makes it more resistant to disease, such a bold claim. As said earlier, it is made out of beetle droppings, poo or frass to give its technical name. The frass they use is a premium grade, which is an unusually claim to make, but the claim can be backed up.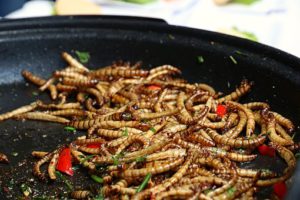 The specific beetle that is used to create the product are the larvae of the Tenebrio molitor, or you may know them as mealworms. A product that is often sold as bird food, who would have imagined that mealworm can produce a useful product.
For the mealworms to do their business and produce Charge, it has to go through several processes before being tested thoroughly and assigned fit for purpose.
The final products are checked to ensure that no live insects are present.
To produce good quality poo the larvae must eat right. Use rubbish food and you will not get good quality frass. The beetles' larvae are fed on a diet of organic carrots and wheat bran, which is everything the larvae needs to live a healthy life.
It is a 100% organic product.
HOW TO USE CHARGE
All you need to do is mix into your soil compost or coco coir in the right proportions.
Water thoroughly your growing media, as you would normally do.
And wait for the results.
APPLICATION RATE FOR SOIL/COMPOST
For cuttings/seedlings, mix 10 ml perlite of soil/compost
For established plants, mix 10ml per litre of soil/compost.
For container 1 litre per 100 to 200 litres of multipurpose compost.
FOR COCO COIR
For cuttings/seedlings, mix 10ml per litre of coco coir.
For established plants, mix 2ml per litre of coco coir.
For best results mix Charge with coco coir before planting. Top dress every four weeks.
AS A TOP DRESSING IN CONTAINERS
Add 2 to 4ml per litres of multipurpose compost or 20 to 40ml per 10-litre pot.
Water well and repeat every 4 weeks whilst the plant is in active growth.
FOR BEDS AND BORDERS
Add 2.5 to 5, 60ml scoops per square metre of bed. Prepare the area for planting or sowing then lightly fork it into the top of the soil and water. Repeat every 6 weeks.
For established plants, top-dress 1.25 to 2.5, 60ml scoops per square metre of growing area. Evenly sprinkle the measured amount around the base of the plant and water in well. This need to be repeated every 4 weeks.
Add 10 to 20ml per litre of water, stir thoroughly for one minute. Water container with this mixture and repeat every 4 weeks. It is best to let the tap water stand overnight to get the best results or you can use rainwater harvested from your water butt if you want to use it immediately.
AS A LIQUID FERTILIZER
FOLIAR FEED
Add 0.5 to 1 level teaspoon per litre of water. Stir thoroughly for one minute and leave to stand for 15 minutes. Once you have waited for the allotted time, you will need to strain the mixture to remove any sediment. Pour into a spray bottle and use within 24 hours. You must leave tap water to stand overnight before using it. Alternatively, you can use harvested rainwater immediately. Repeat application every 2 weeks.



PROS
Made from beetle frass, a valuable product in the garden.
A small amount will go a long way in the garden.
Has multiple uses in containers and beds and for growing many plants from fruits, perennials and vegetables.
Can be used as a foliar feed, which with other fertilizers cannot be done.
Comes in two sizes, so will suit gardeners with gardens of different sizes.
CONS
Not a cheap fertiliser and it does have some benefits but is the benefits worth the cost?
It will take time to get results.
WOULD I RECOMMEND CHARGE?
As I said in the instruction I bought the produce a few years ago as a curiosity, I used it in my home garden to see if it did anything. I say it did have some effect but I would not use it as my sole preferred fertiliser. I got better results if I mixed it with something like Q4 or Growmore. The two fertilizers working together with each other gave me better results.
Would I recommend the product on its own? This is a tricky question to answer as it depends on your soil and compost and growing conditions, but I would say it may do. I am not sitting on the fence but I think that there are better products on the markets as mentioned at the beginning of this article, If you use it combined with other fertilizers I would say Yes.
If you want to use this product in your garden, you can find it here.
If you have any questions or comments you wish to make, please do so in the comment box below.
Go crazy and fertilize differently.