In this article, I will be reviewing 10 of the best gifts to get a gardener for Christmas. As Christmas is fast approaching and it is coming to the time to think about what gifts to buy your garden mad friends, neighbours, and opposite half.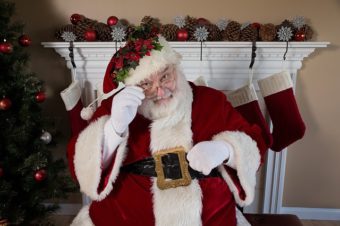 I know what it is like you try to come up with novel and great ideas but you come up empty-handed. You scratch your head and eventually, you still buy the wrong present. I know some people are difficult to please but with my research, you can please the fussiest gardener amongst us.
So if you want to be adventurous you can buy one of these gifts today.
GIFT 1- Heathcote and Ivory Garden Gardening Gloves Set and Shea Butter Hand Cream
The Best Place to Buy: www.amazon.co.uk
Product Dimensions: 45mm x 175mm and 205mm
Shipping Weight: 0.230kg.
If you have another half and she is a keen gardener, then this is a gift for you. We all know that gardening is hard work; both physically and the potential damage it can cause to your hands. This is why it is a good idea to use gloves that protect your delicate hands and hand cream to help them to remain soft and smooth. The cream has shea butter in it, a known ingredient that hydrate skin.
The glove you buy is printed with an illustration of a veg patch something that all gardeners inspire to. This will not only look stylish but will protect your hands whilst you are digging and pruning.
To help to further protect your hand from the damage that gardening can do; the rough, chapped skin, the scrapes and scratches. This is where the cream comes into play that has shea butter in, enriched with vitamin E and has the essence of lime oil and tea tree, along with extract of elderflower, blackberry and rhubarb.
This cream that has a scent of rhubarb and lilac will help to keep your hands, both soft and fragrant, which is great after a hard day grafting.
 WHAT DO THE ACTIVE INGREDIENTS DO?
Vitamin E has the ability to moisture and soothe dry and dehydrate the skin. Vitamin E is an antioxidant helping to reduce free radicals in the skin and preventing them from causing damage.
Shea butter is the extract from the nut of the shea tree and acts as an emollient in many moisturisers. It replenishes the moisture lost in your hands and treats dry skin.
Glycerine is an active humectant, helping to lock in moisture so that the skin is hydrated and make it feel smooth.
The product is made with both being an environmentally friendly product made sustainable at the same time as no ingredient is tested on animals. A product that your lady friend will surely enjoy.
GIFT 2- Gardener's Christmas Gift Set by Elegance Natural Skin Care
The Best Place to Buy: www.amazon.co.uk
If you are looking for a gift for gardeners that they will appreciate, then this is the gift for you. We all know that gardening can be difficult on the hands, the constant digging and pruning can lead to rough and chapped hands. These will need looking after, as, after all, they are the tool of your trade.



What you get is a 75g of the Gardener's honey hand cream, where the honey enriched cream will be antibacterial and haves emollient properties. The honey scent is also divine, so it will please the nostrils as well as been beneficial to your hands.
What is also present in this attractive gift box is a 50ml travel size bottle of insect repellent. This is always handy for any gardener to have in their toolbox. This is great as you can use it in your travels or to prevent bugs using your skin as a dart's board.
All products are not tested on animals, as their wellbeing has been considered. Once you have finished the products within the attractive, Christmas box, you can use it to store your seeds or knick-knacks in.
An ideal gift for those who like attractive and practical products that most gardeners will like. It is reasonably priced as well.
GIFT 3- Pravette LED lighted Beanie Hat with Rechargeable, Hands-free, Head Lamp
The Best Place to Buy: www.amazon.co.uk
As gardeners we tend to be a strange and hardy bunch; doing stuff when most will be stuck indoors, We garden when it raining, we garden in the dark, so why not use something that will make gardening in the dark easier.
After all hunting for slug and snails is no fun in the dark; this is where the LED lighted beanie hat comes into play. You not only get hands-free lights, so you can do anything without needing a touch in your hand; you also get a nice warm, beanie hat. It is important to keep your head dry and warm during winter as you do those tasks in the garden.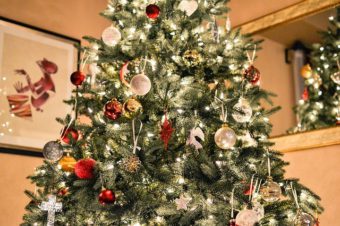 Instead of packing up when it gets dark, you can turn the LED lights on and continue to garden. Great for allotment holders.
The hat is made out of soft and insulated acrylic blend materials, so are naturally snug. One size will fit all men, women and children.
The hat has 4 built-in removable, rechargeable LED lights that had a 10 hour run time. It uses a USB port to allow easy charging through car chargers, computers or portable power banks.
It will provide enough light to keep you happily productive. It has many uses for the gardeners, those walking home in the dark and for DIYers.
Worry about the walk home in the dark from work no more. Where you have a poorly lit area, this LED beanie hat is for you. The light is removable, cool to the touch and has 3 light intensity settings. If you want to wash the hat, all you need to do is remove all the light and then pop it into the washing machine. An ideal Christmas gift for your loved ones.
GIFT 4-Plant Theatre Essential Green Tool Bag
The Best Place to Buy: www.amazon.co.uk
Product Dimensions: 139.6mm x 70 x 9.4cm
 Shipping Weight: 1.24kg
We, gardeners, know how difficult it is to keep track of all your tools as you use them in the garden. You use one tool, place it down somewhere and then you lose track and cannot find them again. You assume there is a Bermuda-like triangle in your garden but this is never the case.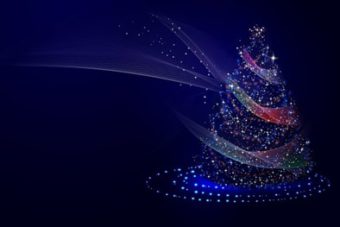 There must be a better way of doing this and this is where your gardening tool bag comes in useful. What makes this an ideal Christmas gift is that you not only get the tool bag but you also get the tools within each pocket
What is included is a durable, waterproof tool bag with multiple pockets to keep the tools separate, tidy and organised.
The tool you get is a hand trowel, bulb trowel, weed popper, 3 pronged cultivator and a hand fork. Also included are a small mister, a small set of secateurs, cable ties and one fit all sized gloves. You really do get a lot for your buck.
All this presented in a beautiful gift box, which makes it an ideal gift to give our gardening mad friends this Christmas.
GIFT 5-
Kent & Stowe Gardeners Apron Classic Full Length Canvas With Waterproof PVC Coating
The Best Place to Buy: www.amazon.co.uk

As gardeners, we all know it is not one of the mist cleanest professions. You often are digging, having your hands in the mud, which you often wipe on your clothes. Aprons are a great way to protect your clothes from getting dirty and if you want to use an apron then you may as well go for the best.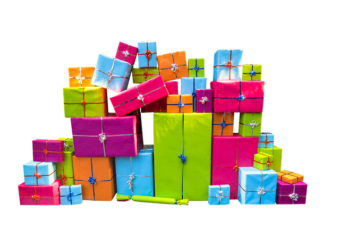 This has a luxury, double covers on the apron that is backed with a waterproof PVC Coating. It is so comfortable to wear and is lightweight as well. It had large faux suede front pockets to which you can place your tools and gardening accessories in. The apron itself is a very attractive black and grey colour, something you do not see often.
It is made out of 95% cotton and 5% fibres with PVC Coating. If you love gardening, DIYing or housekeeping and you want to remain clean, then this comfortable apron is for you. Prevent yourself or others from getting covered in grime.
It has 3 large pockets in the front to which you can place all your tools and garden accessories in. A product that any garden will be pleased in.
GIFT 6 -Collar and Cuffs London- Premium Cufflinks with Presentation Gift box in the Shape of a Watering Can
The Best Place to Buy: www.amazon.co.uk
Product Dimensions: Width 14mm, Length 24mm
It is often difficult to know what to buy the man in your life for Christmas. You know he is a keen gardener but you do not want to buy the boring stuff that other people buy, so why not instead buy a piece of jewellery that not only looks good but screams that you are a gardener.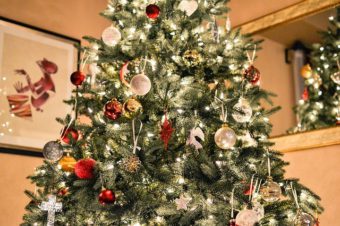 A pair of watering can cufflinks will certainly do this and shows that the man you love that his hobby means a lot to you.
This brass cufflinks are individually crafted and inspected to ensure that the highest quality is maintained. It comes in a luxury presentation box so that the recipient of it can really appreciate its beauty.
Be different this year and treat your other half to a pair of cufflinks.
GIFT 7- Up the Garden Path- United Odd Socks- Ladies Box of 6 Odd Socks
The Best Place to Buy: www.amazon.co.uk
I know it may seem cliché but have you thought about buying your lady gardener a pair of socks. It will make a change from her buying you the socks, so why not get some to show how much you really appreciate them. Nothing says more than that you love her than a pair of the most comfortable socks.
There is nothing worse than gardening in winter and having cold feet. These socks not only look good, they feel great and keep your feet warm. Now you do not have to worry if your socks get jumbled up in the washing machine, as you can match your odd socks to the way you like it.



They are not only bright to look at but are very practical as well. If you want your gardening partner to have warm colourful socks for their gardening, then this 6 pair gift set is for you.
A colourful box set, ideal to wrap up and present to you lady gardening friends.
GIFT 8-Kerr Characters- A Funny, Personalized, Novelty Gardener
The Best Place to Buy: www.amazon.co.uk
If you are mischievous and have a glint in your eye, then you can buy this cheeky gift for them for Christmas. You know that your partner is into gardening and what can bring a smile at Christmas is this personalised novelty gardener.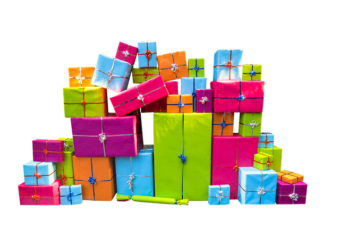 This cheeky chap will remind them that you think about them and appreciate them. It is a handmade ornament with a highly glossed glaze finish in which in front a gold label personalised message is written. It is delivered in a plain white gift box that is 10cm high, 7cm wide and 5cm deep.
If you want this figurine of a gardener in his gloves and trowel is guaranteed to make the recipient happy at such a considerate gift.
If you want to personalise the order, proceed through the normal channel and when you reach the confirmation page use the 'Add to Caption' button. At this stage, you can add you personalised message you like for you Kerr character to have. If you like this to be added at a later stage before the order is despatched, then this can be done through your account, your order page and clicking the appropriate product button.
You have 24 hours to do this, otherwise the standard message 'World's Best Gardener' will be dispatched. The message is limited to 24 characters and this includes the spaces. If the message is too long, it will be shortened to fit on the plague.
Remember to be careful to avoid potential embarrassment, as spelling errors will be present as a constant reminder. A gift that true gardeners will appreciate.
GIFT 9- Scottish Fine Soaps Gardeners Hand Therapy Luxurious Gift Set
The Best Place to Buy: www.amazon.co.uk
This is a gift set for gardeners that need a complete set from washing your hands to creams that will keep them soft and hydrated.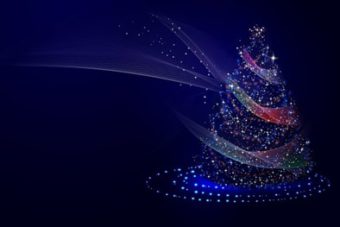 Give this gift to your friends and family to give those hardworking hands some love and attention they truly deserve. It is a therapy set for the ladies as it has a hand wash, soap and barrier creams and hand cream that has tea tree oil at its heart.
Tea tree oil is known as an effective antibacterial, so should keep your hand from getting an infection.
The attractive gift set has everything a gardener would want and need to protect their main tools- the hands. To get to a gardener's heart is to buy them a gift that they will certainly appreciate and this is one of them.
GIFT 10 -Little Pals Children's Wheelbarrow, Garden Tools, Leaf rake, Spade, Broom, Trowel, Fork and Gloves
The Best Place to Buy: www.amazon.co.uk
We all know that children are naturally inquisitive and one way to satisfy this is to for them to be interested in gardening. One of the best ways to do this is to get then their own toolset, as this will satisfy their young minds.
This UK made product contains a green coloured wheelbarrow that comes with a miniature spade, garden rake, leaf rake, a small broom, small trowel, small fork, and small gloves with a small watering can.  All are an attractive green colour and lightweight so that your child can easily lift and manoeuvre around the garden. The handles are made out of sturdy wood, whilst the metal parts are coated with green paint to give a more long-lasting product. The long-handled tools have hanging ties, making the storage of them easier.
All that a true budding gardener will be proud of. The set is designed for children over 4 years of age and should give many years of service. You can use the set to get them to plant plants, to rake leaves, to water and general care of plants.   Your child will develop skills into how to use each tool individually.
Everything present in the set is everything a little gardener will need before they can advance to more adult tools.
It is great to get young budding mind interested in gardening.  All this for a reasonable price. A great gift for parents, grandparents, uncles and aunts.
CONCLUSIONS
In this article, I have reviewed the ten of the best gifts to get a gardener at Christmas. As you can see there are plenty of gifts that can be given which can keep the hardest to please gardeners happy. I have covered plenty of things from plants, tools, planters that not only look beautiful but are practical.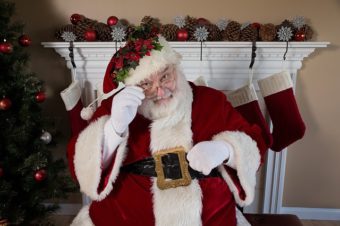 As Christmas approaches and you are out of ideas what to buy your garden mad friend or relative then I hope that these gifts I propose will help.
If you need any help or have a question that you wish to raise, please do so in the Christmas comment box below.
Happy gift hunting.