Name of Product: Westland Sulphate of Ammonia
The Best Place to Buy: www.amazon.co.uk
Product Dimensions: 24cm x 14.4cm x 16.6cm.
Shipping Weight: 1.5kg.
My Rating: 8.5/10
In this article, we will be discussing the role of sulphate of ammonia plays in the garden; why you want to use it and what benefits the plants get from this supplement.
We know as we walk around the garden that they not always looking their best; the leaves are yellowing, the blooms are not blooming and you know that a nutrient is lacking. You know that you have to do something but you do not know what.
From my article on elements in the container garden, you know that nitrogen, phosphorous and potassium are the main macronutrient, but what do you do if one of the main macronutrients is lacking.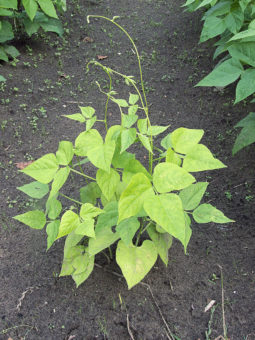 Balanced fertilizers are a way to address this, such as growmore, or fish, blood and bone, but for some leafy plants, you need a high nitrogen content. This is where the sulphate of ammonia comes into play, as this has more nitrogen than most fertilizers.
Nitrogen is a very important element for shoots and leaves formation that you often wonder want you did before nitrogen-based fertilizers were invented.
WHY IT IS AN IMPORTANT FERTILIZER IN THE VEGETABLE GARDEN
You tend to find sulphate of ammonia is used in the vegetable garden, where plants that harvested for the leaves need a constant supply of nitrogen.
In previous articles, I talked about how a lack of iron can cause yellowing of leaves, whilst a lack of magnesium can cause a different kind of yellowing. As you can guess another nutrient deficiency that causes the plant leaves to yellow is a nitrogen deficiency. You may be wondering if you need all three elements and how to tell the difference between the three deficiencies. Well, the good news is that the article on elements explains the difference between the deficiency in each element and to what to look out for. So, no stab in the dark is required.
If your plant is showing a deficiency of all 3 elements then you must not be feeding your plants right. As you can imagine it is rare but it can exist.
The visual symptoms of a lack of nitrogen are in general easy to detect. Often poor plant growth is seen with the leaves becoming pale green or yellow because not enough chlorophyll is being produced. This is a form of chlorosis.
Normally the lower, older leaves show the symptoms first since most plants will move nitrogen from older leaves to the younger, forming leaves. The older leaves may exhibit deficiency first, but in different plants, different areas can be involved, including new leaves.
So in one plant, older leaves may be more susceptible, but in others, the old and young leaves are affected. You just never know.



WHY WOULD A NITROGEN DEFICIENCY OCCUR?
A nitrogen deficiency can occur if you add an organic matter to the soil or compost, such as mulch, straw or wood shavings. The organisms present will use nitrogen to break down the source of carbon and therefore no nitrogen will be available to the plant. Naturally, all vegetables apart from legumes can be prone to a deficiency in this element.
WHAT IS SULPHATE OF AMMONIA?
Sulphate of ammonia can be seen as a nitrogen fertilizer and has a chemical formula of (NH4)2SO4. It is known as sulphate of ammonia but its IUPAC name is actually known as ammonium sulphate. You can see from its composition that this fertiliser has nitrogen but will also supply sulphur another important secondary micronutrient. You are getting two elements for the price of one.
Nitrogen for the production of chlorophyll in shoots and leaves and to make them green.
Sulphur, on the other hand, is also important for the formation of chlorophyll, in root growth, how vigorous the plant grows, as well as determine how hardy the plant is.
If you use it in the garden, you will find it has a nitrogen, phosphorus and potassium ratio of 21:0:0 and 24% sulphur as an added bonus.
As you can imagine, it has one of the highest nitrogen content fertiliser on the market.
WHAT IS SULPHATE OF AMMONIA USED FOR?
This fertiliser is to be used for any plant that is exhibiting a nitrogen deficiency but also used to promote healthy, green leaves in many leafy crops.
It is quick-acting fertiliser, where rapid growth is very important, such as vegetable growth. It is great for promoting lush, health leaves for salad crops such as lettuce, spinach, beetroots and for the brassicas that need a constant supply of nitrogen. The fertiliser can also be used for leeks and onions and bulbs during the growing season.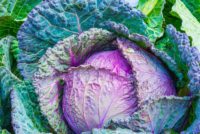 It is not only for green vegetables but it can be used to feed trees, shrubs and hedges.
The best way to use it is to sprinkle the plant supplement around the base of the plant, every 4 to 6 weeks, at the rate of 35 grams (a handful) per square metre
A fertilizer that has multiple uses in the garden.
PROS
A great product for the garden, especially if you grow leafy vegetables.
Relatively cheap for how much you will use.
Supplies both nitrogen, a primary macronutrient and sulphur, a secondary macronutrient. Two elements for the price of one.
One of the highest nitrogen-based fertiliser you can find.
Prevents a nitrogen deficiency before it can be shown by plants.
CONS
It is not organic, as it is made from inorganic chemicals
When it gets wet the product can become a solid block that is hard to break up. You will have to make sure that it is stored in a dry place.
WHY WOULD YOU BUY SULPHATE OF AMMONIA?
If you plan to grow a lot of leafy vegetables, or you want to have plants that look their greenest, then sulphate of ammonia is the product for you. I use it in my vegetable beds for great success, my cabbage and beetroot never have looked better,
It is a must for the vegetable grower and if you want to try then, you can do so here.
If you have any comments or questions that you wish to make, please do so by leaving a comment in the box below.
Aim for a greener crop.