In this article, we are going to discuss getting the light requirements for your houseplants right. In a previous article, I talked about how artificial lights can be used to highlight your plants, but as said this is not for the growing of plants. We need natural light for that. Natural light is important as without it the houseplants will not survive.
Light, in general, is essential for any plant to survive, since it provides the necessary energy for photosynthesis to take place and the plant to obtain the sugar they need.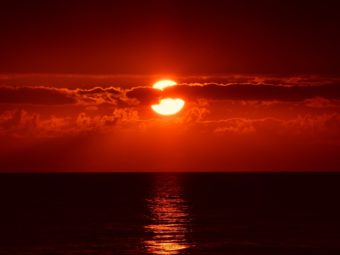 The biggest problem is that no two plants will have the same requirements, as they will vary so widely in their needs. Some houseplants will only flourish in bright sunlight whilst others like to be in the shade.
The levels of natural light indoors also vary greatly, not only in different areas of the house but also within the same room.



One of the secrets of successful growing indoor is to position the plants, where the light levels meet the plant in question needs.
DAY LENGTH
The length of daylight during the day influence plant growth, where food production reaches its peak during the long summer days.
As the night lengthens and winter approaches, food production declines. Consequently, most plants pass into the resting phase during winter regardless of how warm it is and how much light the room gets. At the same time, their requirement for water and plant fertilizers decline to a low ebb and feeding is not required. You can say that the light determines the life cycle of the plants; when it grows and when it does not.
WHERE IS THE BEST LIT PLACE IN A HOUSE?
Not surprising close to a window which faces south and so receives direct sunlight for most of the day. This suits Pelargoniums, some flowering plants and cacti. Remember in this condition, there is a chance of leaf scorch with indoor plants. Under these conditions, it is preferable to use a net curtain or a blind to diffuse the light.
Plants on window sills are subject to big overnight fall in temperatures, particularly when the curtains are drawn. This has a knock-on effect that it is advisable to move the plant into the room during the night in cold weather.
Plants growing on window sills tend to bend toward the light and the growth becomes lop-sided. To prevent this, turn the pots 30 degrees or so, every few days so that the plant is encouraged to remain upright, but do not do this to flowering plants that are budding, as it may cause the flowers to drop off.
AWAY FROM THE WINDOW
When you move back a little from a south-facing window the intensive drop but the light is still bright. Plants standing in this position are only exposed to direct sunlight for part of the day. The same growing conditions are met when plants are grown on sills in windows facing the east or west. The good news is that most flowering plant and some foliage plants like these light conditions.
THE MANY FACTORS AFFECTING LIGHT IN ROOM
One aspect that affects indoor lighting levels in rooms is the colour of the wall and ceiling. Light shades of colours reflect light and increase how lit the room is and how well a plant does. Dark shades, on the other hand, absorbs the light and so have lower light intensities. Light rooms support bright light-seeking houseplants, whilst dark shade support plants that like light shady areas.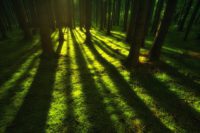 Other factors such as the size of the window and the presence or absence of nearby tall tree, shrubs or buildings, also affect how much natural light a room gets.
This means it is impossible to determine or say for exactly as what types of plant can be successfully grown in your home.
SHADY LOCATION
As you can gather, there is a limited range of plants that can grow in shady parts of the house. Plants will only grow if you can read comfortably at the level of darkness without straining your eyes. Plants which normally require higher light intensities can also be grown here temporary for a month or two, to have a rest, but they need to be moved into a better-lit place to recuperate.
WHERE IS THE BEST LOCATION FOR YOUR HOUSEPLANTS?
You will need to experiment where to place your plants. You need to move the plant to different positions and then keep a close watch on how the plant looks and behaves. If the light intensity is too low, there will be little growth and any growth that develops is likely to be drawn and spindly.
Young leaves tend to be smaller and paler than those grown in adequate light, whilst old leaves are likely to turn yellow and fall prematurely.



Low lighting levels is particularly problematic for flowering plants, as flower buds production is greatly reduced and any buds that do develops generally give poor quality blooms.
WHERE DO MOST HOUSEPLANTS DO THEIR BEST?
Most houseplants do best in bright but diffused light or indirect sunlight. Prolonged exposure to direct sunlight, on the other hand, can cause leaf scorch on many leaf plants, and can spoil some flowering species, where the damage caused will be different for each plant.
Whole leaves of sensitive varieties may shrivel and turn brown, whilst the more sun-resistant types the damage is usually restricted to the leaf tips and edges.
With so many varieties to take into consideration, it is not possible to specify exactly to what plants can be grown successfully in various areas of your home. You have to read my various articles on houseplants to know what plant will do well in bright areas and what will do better in shady areas and based on your own experimentation.
CONCLUSIONS
In this article, the natural light requirements of what houseplants prefer have been discussed. As you can see there is no right position, as this is dependent on the plant you wish to have. What is common is that no plant does well in direct, bright sunshine all of the time or in deep shade. You have to be in between the two extremes.
You can find this information on my various article on houseplants, as they will give to you the right lighting information.
If you have any questions or comments that you wish to make, please do so in the comment box below.
Grow in the light but not too much light.