In this article, drought-tolerant perennials for containers in the shade will be discussed. In a previous article, I have discussed perennials that can be grown in the shade but now I want to go further and discuss, which perennial can be grown on container on the shade but can tolerate long periods of dry weather.
They can be seen as a double-whammy as it is difficult to find perennials that grow in the shade but to find one that can survive long periods without water, seems impossible.
Shade is problematic in many gardens, especially if it is north facing, shade can be promoted by fences, tall trees and other structures. These can cast shadows over your container garden for much of the day.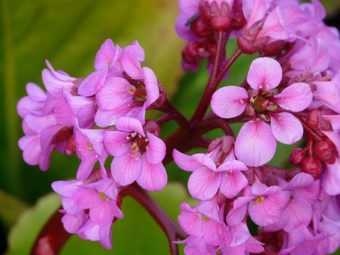 One particular area that is very problematic for container gardeners and gardeners in general are the areas under trees. You may have the situation where your garden is fenced off by a row of large trees. Trying to get plants to grow under the canopy of these trees is so difficult to do. Nothing seem to want to grow.
Anybody who has a conifer hedge knows the roots of these trees and its large top growth prevents moisture from entering plants planted underneath the conifer. The soil underneath the conifer is normally bone dry and the conifer roots take away any nutrients from becoming available to the plants underneath.
One way to circumvent this problem is to grow plants in containers under trees. In this way, the perennials you choose will still get the nutrients, as this will not be taken up by the trees. The problem is that there will still be a lack of moisture, as the tall canopy of the trees will prevent rainwater from entering the containers.
GROW SHADE LOVING PERENNIALS
In this situation you want perennials that love shade and dry conditions, so what choices of plants can be made for the container garden. Hence, why this article was written. The choice of what perennial that will do well under these conditions are limited.
Remember newly planted specimens need water to establish well, so may need frequent watering in their first year. This is especially true in long hot summers, once established these plants should get by with less frequent watering.



There is no such thing as a plant that can survive indefinitely without water but these plants that I suggest should do better than most.
What follows are the plants that will do well in the shade and under dry conditions. You can see these plants are tough as old boots.
ALCHEMILLA MOLLIS (Lady's Mantle)

This plant is a 45cm tall perennial that has hairy, lobed, light green, saw-edged leaves that look like scallop shells. In early summer on top of these leaves, fluffy sprays of tiny green-yellow flowers appear. The leaves and flowers are used extensively in flower arranging.
Grow this plant in a well-drained, multipurpose compost. It is best to cut the plant to near ground level once it has finished flowering.
ANAPHALIS (Pearl Everlasting)

This perennial is grown as much for its appeal to flower arrangers, as it provides a display in the garden. This clump-forming perennial has grey or silvery-green, long, narrow leaves. It can grow up to 45cm in height but has a spreading habit.
v
In summer large clusters of white, star-like flowers appear. As said earlier these flower heads can be cut and used for indoor displays, as its colour and texture as are maintained as the flowers dry.
Grow this plant in a well-drained multipurpose compost. If it gets too dry, it may need watering more frequently, so it is not totally drought resistant.
ANEMONE JAPONICA (Japanese Anemone)

This type of anemone grows up to 1.2m in height, where from August to October, large saucer-shaped blooms are produced. The leaves of Japanese Anemone tend to be dark green and heavily divided. Unlike other anemones, this plant does not produce tubers or rhizomes, but instead fibrous roots are formed. The bloom of this perennial tend to be either white or light pink in colour.
Plant thus beauties in a well-drained multipurpose compost.
BERGENIA (Elephant's Ears)

This 45cm tall perennial make excellent ground cover where it will thrive under shrubs and trees. The large oval green leaves turn red in autumn.
Above these large leaves, hyacinth-like red, pink, purple or white flower heads appear in spring.
The plant is not fussy at all and will grow in multipurpose compost as long as it is not waterlogged.
CORTADERIA (Pampas Grass)

The silky silver plumes are the main feature of this grass, which can grow up to 75cm in length. This will give the plant a massive form, where heights of 2.1m have been reported. The plumes themselves are produced on long narrow green, arching leaves. To be at the best female flowers are suggested to be grown, where its displays will look spectacular in a hot and dry summer.
Grow it in well-drained multipurpose compost.
DORONICUM (Leopard's Bane)

The main feature of this plant is that it produces yellow- daisy-like flowers in spring rather than summer. The yellow flowers are produced over heart-shaped, green leaves where it will grow up to 90cm in height.
The plant is attacked by slugs so will need protection. It will also require to be deadheaded frequently to encourage a second bloom to form in autumn.
Will do well planted in multipurpose compost, as it is not a fussy plant.
EPIMEDIUM (Bishop's Hat)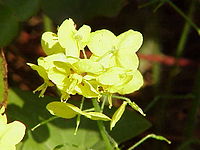 This perennial fall into two groups; the evergreen and deciduous. Both are ground covering perennials that flourish under shrubs and trees, It is not grown for its small yellow, mauve, pink, or red flowers but rather for its leathery heart or arrow-shaped leaves. These leaves change colours as the season progresses. Flowers normally appear before new leaves in April or May.
Grow this perennial in a multipurpose compost where it does best in partial shade.
EUPHORBIA (Spurge)
There are 2000 plants in this genus, some are grown as houseplants such as Poinsettias and Crown of Thorns. Of all garden species, you can find most are hardy perennial and one species is a half-hardy annual.

There are many varieties with colourful leaves, brightly coloured flower heads and beautiful winter foliage displays.
E. amygdaloides is the typical evergreen one to grow, where it grows up to 45cm in height. This is the plant to grow under trees and shrubs, where the flowers tend to contrast with the darker leaves very well.
Grow this perennial in a well-drained multipurpose compost. Certain precautions have to be undertaken, some species are invasive and all parts of the plant are poisonous. When cutting back make sure to wear protective clothing and gloves, and to leave no stalk exposed. This is because the sap can cause severe irritation to the skin.
LAMIUM (Dead Nettle)
This perennial is grown for its foliage which are nettle-like and usually have some form of patternation. This can be either be striped or have splashed of silver. In spring white, pink-mauve or yellow flowers appear. The perennial grows up to 30cm in height. It can be very invasive but to keep in check, cut back after flowering.
Grow this perennial in a well-drained multipurpose compost.
LIRIOPE MUSCARI (Lily Turf)

This perennial has light, grassy-like green leaves that form into clumps or mats. In late summer or autumn upright stems bearing spikes of tiny, bell-shaped, blue, mauve, violet, or lavender flowers appear.
It is best used as an edging plant, where it will grow up to 45cm in height. The plant prefers to be grown in multipurpose compost where it should be divided every few years to limit its spread.
PHYSALIS ALKEKENGI (Chinese Lantern)

This perennial that grows up to 60cm tall has pointy heart-shaped green leaves. In summer insignificant white flowers appear amongst the leaves. In autumn the green leaves start turning yellow and the flowers starts producing large papery structures. These red or golden structures look like Chinese lanterns, surrounding the fruits inside.
The plants are prized as a dry bloom for flower arranging. Grow this perennial in multipurpose compost where the creeping underground stems can be kept in check.



PULMONARIA (Lungwort)

This old favourite has white-spotted leaves, where in spring, tubular flowers that turn pink to blue as they open. This is only applicable to some varieties, as other varieties produce pink, blue, red, or white flowers over plain green leaves. This can be a quick spreader and would appreciate being divided every few years.
Grow this 30cm tall perennial in multipurpose compost.
WALDSTENIA

This is a low-growing semi-evergreen spreading plant that like growing under trees and shrubs. The surface rooting stems produce a mass of lobed leaves, which turn golden in autumn. In spring, yellow flowers in large cluster of five petals are produced that look similar to potentilla.
Another invasive plant that needs to be divided once in a while to keep it under control.
Grow it in well-drained multipurpose compost.
CONCLUSIONS
In this article drought-resistant perennials for containers in the shade has been discussed. This is a challenging environment to grow perennials as plants tend to do better in full sun and in enough moisture.
The plants highlighted in this article should do well in this environment provided that they are allowed to establish. This means watering whilst young and only cutting back on watering once the plant has established.
Your choice may be limited but if you have a space to fill in a shady, dry spot that you know which plants can be used.
If you have any questions or comments you have retaining to this article, please do so in the comment box below.
Thanks.