In this article, we will be determining which direction your garden or container garden face, as this often determines what plants will do well. The amount of sunlight plants get will determining what will flourish and what will struggle.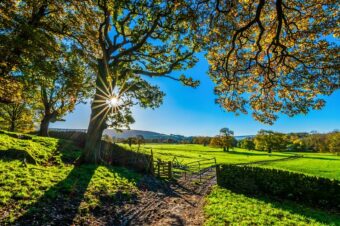 If you read my various articles, you know that I make stress to the plants preferred light growing conditions, be it in full sun, partial or full shade. This article is to help you determine which direction your garden is facing.
If you know the garden aspects, it will help you make not only the right plant choice but also help you decide where to place trees and shrubs to avoid casting further shadows in your garden for much of the day. This is often ignored when you are planning your garden, as you need to consider all tall structures surrounding your garden, be it trees, buildings, sheds, greenhouses etc. It is important to get the light exposure right for your garden.
TRACK THE SUN
You need to track the sun and the shadows it makes from the morning, midday and evening from spring to early autumn where plants are actively growing.
In winter, when the sun is lower and the daylight hours are shorter, not much consideration is required for plants. This is because most plants have become dormant at this time of year and so light consideration is not required.
In spring, summer and autumn, you need to take notes and pictures from the same starting point in the garden. Some pictures in the morning, taking note where the shadows form from buildings, trees and structures.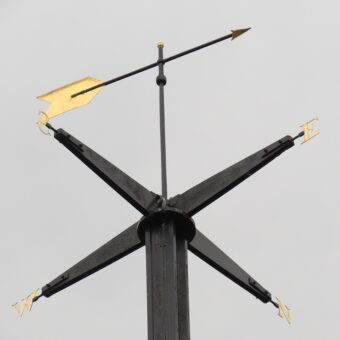 At midday, you will need to repeat the exercise and take pictures and notes telling you have the shadows have changed and moved.
This should be repeated in the evening to see how the garden light and shadows have changed before the sun sets.



You can now gauge how your garden behaves from morning to evening in terms of how much light it receives and how much shade is cast.
To get a truer picture, the notes and photographs taking should be repeated throughout the growing season, so that a better picture of how much light the garden truly gets. At the same time as gauging the light levels, you need to take notes of what plants do well until those conditions and which ones are struggling.
MATCH THE LIGHT LEVELS AND NOT THE OTHER WAY AROUND
What must be remembered is that the plant must match the light conditions well and not the other way around.
One advantage the container gardener has is that you can move plants all year round. If you see a plant struggling in dull light, you can move it to a brighter location or a plant is taking on too much sun and wilting, it can be moved to where it will get more shade.
You can also move your containers as the season changes, so you can have the extra advantage of having a beautiful garden near to you, no matter the season.
Always get to know your garden conditions before buying plants. It will stop you from buying the heartache of buying plants, only for you to lose them.
NORTH-FACING GARDEN
If after all this research, you find that you have a north-facing garden, then you will find that most of the garden will be in the shade at midday, whilst the west side is in the shade in the morning and the east side is in the shade in the evening. Let us say the garden will get more shade than other positions.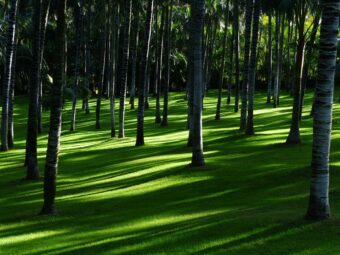 In this type of lighting scheme, architectural foliage plant and a selection of flowering plants that enjoy shady and cool conditions are preferred.
When planting, position trees and tall shrubs at the end of the plot to prevent casting more shade. For plants in this location, I recommend you read my articles on what plants do well in the shade. Do not forget to take extra precaution if you also have an exposed site, as very little will do well in this situation.
EAST-FACING GARDENS
If your garden is east facing, you will expect your plot to be much in the sun in the morning. By midday, you expect a shadow to form on the west side but then in the late afternoon, your garden will be much in the shade.
This type of garden will support a large group of flowering and foliage plants that thrive in light shade. Grow sun-seekers in places which gets the most hours of sunlight for the longest periods.
SOUTH-FACING GARDENS
If your garden is south facing then most of your garden will be in the sun for most of the day in summer. In the morning the east part will be in the shade, where at midday the whole garden will be bathing in brilliant sunshine. In the evening the west-facing area will be in the shade. You can grow sun-loving plants in this type of garden, as this is the optimum growing conditions for many flowering plants.
The biggest problem that you will face is that the soils and composts tend to dry out quickly, and therefore containers will need to be watered much more frequently.
WEST-FACING GARDENS
West-facing gardens are normally in full shade from early mornings, but as the sun comes around from late morning to evening, it will be in full sun. At midday, the eastern side will be in the shade, whilst in the evening the sun will light the whole garden up.



West-facing gardens are ideal growing conditions for plants that are happy in full sun or partial, dappled shade. You do have much more choice than other direction facing gardens, even more than south-facing gardens where plants that thrive under shady conditions cannot be grown.
Like east-facing gardens, sun lovers will thrive in the brightest area of the garden. When we are talking about sun lovers, we are talking about plants that like to bathe in the sunshine for at least 6 hours per day, so plant in these areas wherever they occur.
CONCLUSIONS
In this article, we have discussed the importance of knowing which way your garden face. It is important to gauge which way your garden gets sunlight at different times of the year so that your plant selection can be better made.
No matter if your garden faces the north, east, south or west, you can see that your plants' selection will change. North-facing garden favouring shade-loving plants, whilst in the south-facing sun-loving plants will do well. You now understand why sunlight is important in determining where to place your plants and therefore your containers.
You can use this article, along with my many articles on this website to come up to what plants can be grown under the various lighting conditions you are likely to face.
If you have any questions or comments you wish to make, please do so in the comment box below.
Brighten up your shade with the right plants.