Name of Product: DIY Automatic Drip Irrigation Kit, Self-Watering System Device, Solar Energy Charging.
The Best Place to Buy: www.amazon.co.uk
Product Dimensions: 23cm x18cm x 13cm
Shipping Weight: 0.710 kg
My Score:8.5/10
If you have followed my website for a while, you know how many different watering devices I have discussed a number of ways of watering from watering spikes, micro-irrigations system, water butts and expandable hoses.
I want to continue to find new methods that you as gardeners can use. I was thinking of new possibilities of watering your indoor houseplants with little fuss as possible, and hence why this review was written.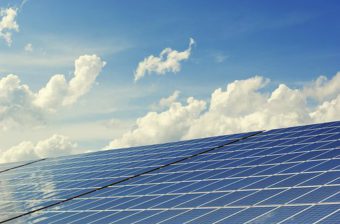 Water spikes are great but they have finite sources of water that can run out if you take a long holiday, and it can become expensive if you have a large number of plants to water. Micro-irrigation is often useful for outdoor container plants or in greenhouses when you cannot always be there.
If you want to water large areas then expandable hosepipes are useful to water all your container plants using tap water. This is not suitable for indoor watering and not practical if you do not have an outside tap. You can use a water butt and watering can, but this will take forever if you have plenty of containers to water.
 INDOOR IRRIGATION IS THE WAY TO GO
So many different watering techniques for so many different situations.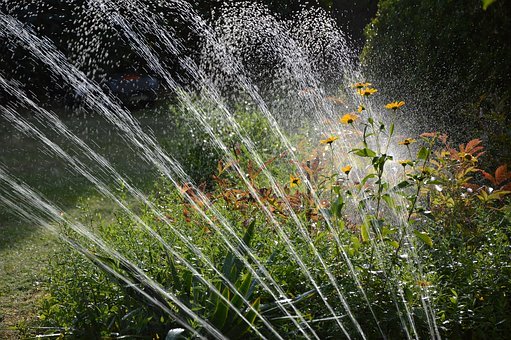 The irrigation system that I propose in a previous review was based on connecting to a tap but what about those who do not have one, then we need an irrigation system that works by other means. This is important in the home, where you have many houseplants that need to be watered when you cannot be there. This is especially true if you plan to go on holiday and there is no person to look after your houseplants.
What are you to do under this circumstance?
You need a watering system that will irrigate the houseplants, but not rely on tap water, but still give the plants the water they require, when they require it. Spikes are wonderful, as previously indicated but with many houseplants, irrigation is the way to go.



Electronic irrigation systems are the way forward, as you use them to water houseplants when they need water the most, when often you are unable to water them i.e. when you are away.
WHAT IS THE DIY AUTOMATIC DRIP IRRIGATION KIT WITH SOLAR ENERGY CHARGING?
This is a plant irrigation system that automatically waters your potted plants. It will supply a regular quantity of water and/or nutrients via the irrigator when the plant needs.
All you need to do is get the watering rates and the interval time's right, according to the application of the plants that you are growing. The system will then start to water at the required rate to the set time, before switching off. You can set the time anywhere between 0 to 3000 seconds, so you can have it intermittent or continuous, as the choice is up to you.
What is different about this automatic watering device is that the kit uses solar panels to power the pump that moves the water around. This is not only environmentally beneficial but great for those who forget to plug in other electronic devices, or those who suffer from regular power cuts. All you need to do is place the solar panel in a sunny location (a south-facing window is ideal), where the panel is exposed to as much light as possible.
WORKS WHEN THE SUN DOES NOT SHINE?
You may wonder what about those dull days where the sun refuses to shine. Firstly, I must say that modern solar panels are built better than older ones, as they do not necessarily need bright sun to work well. As long as light reaches the sensor, it should charge the batteries supplying the motor enough for it to work.
Secondly, batteries are getting better on holding to electrical charge, so that for every Joule of energy taken from the sun, it is better stored and so the irrigation system is better than those of the past.
If the irrigation system is not working because it is not sunny enough, then it comes with a 5V USB charger, so it can provide power. It has enough power to water 10 to 15 houseplants in stand sized pots at the same time.
It is very efficient that use less water than other systems, as the plants take water when it needs it. The system is great for those who forget to water houseplants, as all you need is a reservoir of water to pump around the system.
Of course, you need to keep the water reservoir topped up, as believe it or not, plants cannot survive on air alone. This is why when you go on holiday that the reservoir is large enough to hold enough water for your indoor plant needs.
 EASY TO INSTALL
The system is easy to install, as full written instructions are given and should only take around 15 minutes to do. An added advantage is that it is easy to operate, great if you want to change water rates or timings.
This is a system for those with plenty of houseplants or those who are away a lot. It can be used outside, as long as the long as you protect all electronic parts.
WHAT YOU GET IN YOUR KIT?
1x watering device control panel
PROS
It is easy to assemble, taking less 15 minutes.
Will water 10 to 15 houseplants at the same time.
Uses solar panel, so not totally relying on electrical power points. This makes it more environmentally friendly as well.
For your money, you get a lot of kit.
CONS
Relying on solar panel can be a bit iffy, especially if you go away for a long time and it has not been sunny. It is best to use the power cable in this case, especially if you are planning to be away for an appreciative amount of time.
New technology tends to be unproven technology, so you may experience glitches. This should be easy to deal with, especially if you follow the instructions to the tee (pun not attended).
WHY SHOULD I BUY THIS KIT?
If you have plenty of houseplants and you want a system that can be used to irrigate in a controlled and timed manner, then this product is for you. It is easy to assemble and relies on solar panels, which makes this a novel product to meet your home watering needs.
If you want to buy one, you can find it here. It is a product that should not fail you.
If you have any questions or comments that you wish to raise, please do so in the comment box below.
Happy watering.